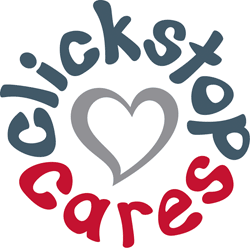 Urbana, IA (PRWEB) March 07, 2016
With prom season fast approaching, Urbana-based Clickstop Cares is hoping to help local students who may not be able to attend their prom due to the high cost of formal wear.
The organization is currently collecting prom dresses, as well as suits, shoes, accessories, etc. at their Bing Miller Drive location. Anyone with items to donate is encouraged to contact Clickstop Cares at 1-888-794-1413 or email cares(at)clickstopcares(dot)org to arrange a time for a donation drop.
Clickstop Cares director Loraine Kelty says the group hopes to also include assistance to young men with help in renting tuxedos or suits.
"We have plans to reach out to local tuxedo rental businesses for their help; we really want to be able to help any local student who would like to attend prom but doesn't have the financial means to do so," said Kelty.
The donated items will be distributed to those contacting the organization and who demonstrate a need for assistance.
Kelty says in lieu of dress donations, monetary donations are also accepted. The group has been purchasing dresses to help supplement the collection to ensure as many kids as possible can benefit.
"It's really about helping the kids; prom is intended to be such a special event in their lives. We hope we're able to collect enough formal wear so everyone who wants to attend, will be able to," said Kelty.
Clickstop Cares operates as a 501(c)(3) non-profit organization which means donations are tax-deductible.
About Clickstop Cares
Clickstop Cares is a 501(c)(3) non-profit organization created and managed by employees of Clickstop, Inc. Clickstop is the parent company of a suite of online retail stores based in Urbana, Iowa. Its focus on great workplace culture has landed the company multiple work environment-focused awards including two first place achievements as the Coolest Place to Work. Clickstop web properties serve diverse markets that include the moving and cargo control industry, energy efficient insulation products, and home organizing solutions. For more information visit Clickstop.com.