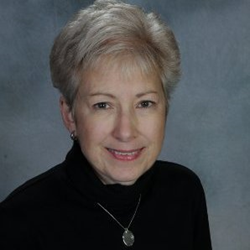 "Moving is a big decision. I understand that, and my goal is to be the person that I would want to work with in the same situation. We guide each person through the process, enabling them to make all decisions without being overwhelmed," said Walsh
Naperville, IL (PRWEB) March 08, 2016
Moving is stressful for anyone, particularly seniors who have lived in a certain place a certain way for many years. At Monarch Landing, a senior living community in Naperville, new residents have the help of a move in coordinator who is their single contact person from the time they reserve their apartment until the last picture is hung on the wall.
"My job is to make sure people are comfortable with their decision to move here," said Mary Walsh, who has been guiding residents and their families through the move in process at Monarch Landing for the past three years, celebrating her anniversary on March 11. She ensures that all practical aspects of the move are on track, from maintaining contact with new depositors to handling paperwork and mobilizing resources (interior design options, contractors, service installers). She is also the shoulder that residents and their loved ones often lean on during this significant transition.
"Moving is a big decision. I understand that, and my goal is to be the person that I would want to work with in the same situation. We guide each person through the process, enabling them to make all decisions without being overwhelmed," said Walsh, adding that they are personally involved in every consideration that is made. "Residents themselves decide how their new home will look and feel." When they are settled in and ready to explore life at Monarch Landing, new residents are acclimated with the help of a welcoming committee, fellow resident "buddies," and a new resident orientation. Even before they move in, they are invited to meals at Monarch Landing and opportunities to meet other residents.
Walsh has received overwhelmingly positive feedback from new residents and their families. In particularly, they are "thrilled" to have only one point of contact. "From the time people reserve their apartment at Monarch Landing, they don't have to worry about whom to contact about what—I'm here to manage the whole picture, and folks really appreciate that." While Walsh is the single contact and a major component in assuring residents a less stressful moving experience, she is quick to point out that she is supported by the sales team and several other departments within the Monarch Landing community. "It really does take a village, a whole group effort," she said.
Highlighting this comprehensive approach to moving, Monarch Landing conducted a second Move In Expo earlier this year for outside community members and potential residents. The well-attended event featured moving company representatives, downsizing experts, realtors, contractors, window treatment and home interior vendors, closet organizers, maintenance services, and Monarch Landing's own Treasure Chest store and library resources.
"The expo was just another way to show that we recognize that moving is a big deal and a big change for people , and every little thing matters…what's going to fit, what can be let go, how people can adjust to a new lifestyle," said Walsh. "Life doesn't have to be about space and things; it can be about an entire community of camaraderie, activities and experiences, to which there was no previous access. It can be about freedom from maintenance and freedom to do what you want, when you want."
Monarch Landing is a Life Plan Community located on a scenic campus in Naperville, Illinois-named "one of America's best places to live and retire" by Modern Maturity, and "the best city for early retirement" by Kiplinger. Monarch Landing offers independent living, promoting a vibrant life style for active seniors. The Springs at Monarch Landing offers assisted living memory support, rehabilitation and skilled nursing services, thus providing complete continuing care for seniors. Monarch Landing is owned by Senior Care Development and managed by Life Care Services. For additional information visit http://www.WelcomeToMonarchLanding.com or http://www.TheSpringsatMonarchLanding.com.