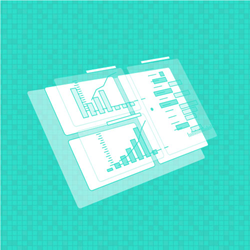 Annapolis, MD (PRWEB) March 10, 2016
Calcul8, Pulse8's series of financial reporting dashboards, delivers the real-time visibility needed to monitor and manage risk adjustment revenue against budgeted gap closures and Key Performance Indicators (KPIs). Calcul8 allows a plan's risk adjustment and revenue management leadership team to make data-driven decisions on intervention strategies, so as to ensure accurate reimbursement, optimal resource deployment, and coordination between revenue and quality management. Most notably, through Calcul8, Pulse8 is the only vendor thoroughly illuminating areas of administrative funding waste and efficiently directing your intervention investment.
The key to optimal interventions lies in Pulse8's Dynamic Intervention Planning. This uniquely empowers customers to tailor the intensity, timing, and type of intervention in accordance with the characteristics of each particular opportunity – and to modulate or escalate those interventions as the data unfold throughout the year. Thanks to Dynamic Intervention Planning, customers avoid chasing the wasteful tails and instead focus on identifying the right member at the right time for the right intervention.
Whether running an ACA Commercial, Medicare Advantage, or Medicaid program, Calcul8 is the ultimate tool for accurately projecting the RAF points, HCCs, or Condition Types needed to achieve budget and the intervention type, level, and timing with which to get there. Calcul8 enables users to drill down to the individual Provider/Group, Contract/PBP, and Metal Level. Calcul8 provides the most precise Transfer Payment Revenue Projections (TPRP) within the ACA Commercial market, Mid-Year and Final Year Risk Adjustment impact analyses (MYRA and FYRA) within Medicare Advantage, and Annual True-Ups on Retroactive Rate Adjustments in Medicaid.
Key features of the most valuable financial instrument in the government programs arena:
-12-Month Dynamic Intervention Planning;
-Monthly ROI Projections;
-TPRP and ACA Commercial Modeler by Metal Level vis à vis competitors in the ACA Commercial market;
-MYRA and FYRA Projections by Contract and PBP; and
-Annual True-Up on the Retrospective Rate Adjustment by State for each Medicaid population (TANF, SSI, ABD, and Duals).
Calcul8 is the financial instrument that helps risk-bearing entities to navigate the complexity of financial reporting, while avoiding the pursuit of unnecessary and wasteful gap closure activities.
Pulse8 is the only Healthcare Analytics and Technology Company delivering complete visibility into the efficacy of your Risk Adjustment and Quality Management programs. We enable health plans and at-risk providers to achieve the greatest financial impact in the ACA Commercial, Medicare Advantage, and Medicaid markets. By combining advanced analytic methodologies with extensive health plan experience, Pulse8 has developed a suite of uniquely pragmatic solutions that are revolutionizing risk adjustment and quality. Pulse8's flexible business intelligence tools offer real-time visibility into member and provider activities so our clients can apply the most cost-effective and appropriate interventions for closing gaps in documentation, coding, and quality. For more company information, please contact Scott Filiault at (732) 570-9095, visit us at http://www.Pulse8.com, or follow us on Twitter @Pulse8News.