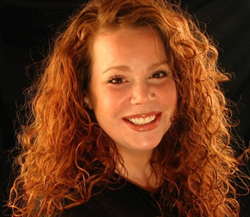 But now AMI's Mortgage Master course on Morf Playbook offers an App, made easy, fast and fun, for LO's to master the process and perform at their best."
San Francisco, CA (PRWEB) March 09, 2016
New residential loan officers and seasoned loan officers agree: analyzing a client's credit report is not the most difficult process in a prequalification process but it is certainly one of the most sensitive. The credit report process requires and reveals highly personal information about the borrowers, and when people have credit issues, it can be hard to talk with them about it.
But training, made easy, fast and fun on Morf Playbook™, is proving to help loan officers be more effective and successful in approaching the topic with best practices. Today, Morf Media Inc., developer of Morf Playbook, and America's Mortgage Institute (AMI) announced that training on this topic and more is now available online in the innovative Mortgage Master program powered by Morf Playbook™ for mobile devices and PCs.
"Mortgage Master training delivers best practices for engaging in discussions with clients that may or may not have stellar credit reports," said Andrea Gagliardi, AMI's Director. "If a client can't qualify to buy a home today based on their credit scores, an originator who understands credit and credit scoring can advise the client on how to fix their situation and improve their credit profile so that they may buy in the future. Sometimes this involves walking a potential borrower item by item on their report to explain how to pay off collections, pay down balances, or even open new accounts to build a stronger credit profile. There's a lot to it, and each borrower's situation is unique."
The Mortgage Master Program, delivered online and as an App for mobile devices and smartphones, provides approximately 40 hours of engaging, informative learning material that includes mortgage terminology, loan products, ethics, sales techniques and more. It provides the fundamental mechanics vital to every mortgage loan originator, including mortgage math, prequalification, loan program guidelines and compliance as it pertains to mortgage originations.
Developed by industry experts, Mortgage Master utilizes several different learning methodologies – videos, games, quizzes – and unique, active learning strategies on a state-of-the-art Morf Playbook gamification platform with text-to-voice technology to keep learners engaged and enthusiastic about the content. It fills a definitive need for fundamental education to serve as a base for pre-licening education, while sharpening skills of existing loan originators.
Ginger Bell, SVP of eLearning at Morf Media Inc. stated: "A lot of originators might not take the time with a borrower who is not able to buy today - but explaining and teaching a client how to fix their situation can go a long way towards developing business. The message of hope and a clear explanation of what clients can do is always a best practice."
To learn more or sign up for the course, please visit Morf Media or contact Heidi Deishl @ Heidi.deish(at)morfmedia(dot)com.
About America's Mortgage Institute
Built on a long and successful history in mortgage banking, America's Mortgage Institute (AMI), established in 2010, is committed to restoring confidence and public trust in the mortgage lending industry. Based in Cherry Hill, NJ, the mission of AMI is to provide the mortgage service industry and aspiring career entrants the finest in mortgage training, consulting and support services designed to ensure regulatory compliance while optimizing performance and profitability.
For more information, contact Jen Biderman at JBiderman(at)americasmortgageinstitute(dot)com or 856-334-1745.
About Morf Media, Inc.
Morf Media, Inc. is a social, mobile platform for HR talent development and training for the modern workforce. Made easy, fast, fun and socially oriented, Morf Playbook™ provides one to one leadership, skill building and training development, anytime, anywhere on a smart phone or tablet. Morf Playbook delivers interactive three minute courses via a variety of media, including text to voice and video. Its gamified social framework delivers feedback that empowers people to perform at their best while providing managers with reporting, metrics and communication tools to optimize talent management.
Contact:
Heidi Wieland
Vice President Marketing of Morf Media, Inc. USA
805-722-7413
Heidi(at)morfmedia(dot)com