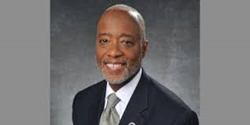 Dr. Anderson's decision to join eMindful, given the wealth of opportunities available to him is an honor and a testament to our commitment to leading the growing field of mind-body wellness, said eMindful CEO Kelley McCabe
Vero Beach, FL (PRWEB) March 14, 2016
eMindful, the leading provider of applied mindfulness programs for employer wellness efforts, continues expanding its senior leadership team with the executive appointment of Norman B. Anderson Ph.D. as Senior Science Advisor.
Dr. Anderson has more than 30 years' experience as a national leader, scientist and tenured professor studying health disparities and mind/body health, as well as an executive in both government and non-profit sectors. His appointment to eMindful further expands the company's ongoing commitment to bringing scientific, evidence-based mindfulness programs to employers.
"We are excited that Dr. Anderson will be bringing his considerable scientific research background and expertise to support the great work that eMindful is already doing in the field," said James Gimian, Publisher of Mindful magazine, mindful.org and MindfulDirect. "It is further evidence of the relevance of mindfulness practices to the mainstream and, due to increasing scientific rigor, the benefits that they are bringing to a broad audience."
Dr. Anderson recently retired as Chief Executive Officer (CEO) and Executive Vice President of the American Psychological Association (APA) with its 120,000 members and affiliates. In this position, he shaped the direction of the Association as well as national healthcare policies. The APA is the largest and oldest of the world's psychological societies. Before leading the APA, he was the founding Associate Director of the National Institutes of Health (NIH) in charge of social and behavioral science and was the first Director of the NIH Office of Behavioral and Social Sciences Research (OBSSR).
He also served as an associate professor at Duke University and as a professor at the Harvard School of Public Health, where he became well-known for his research and writing on health and behavior, and on racial/ethnic and economic health disparities.
Dr. Anderson's appointment comes as the market among large employers for applied mindfulness programs has begun growing rapidly. In December, the Harvard Business Review observed that "Mindfulness is quickly following yoga in becoming a billion-dollar industry."
"Dr. Anderson's decision to join eMindful, given the wealth of opportunities available to him is an honor and a testament to our commitment to leading the growing field of mind-body wellness," said eMindful CEO Kelley McCabe. "This strategic appointment reflects the company's growth and the momentum in the market to address the psychological and economic costs of workplace stress and other conditions that mindfulness can improve."
About eMindful
eMindful provides rigorously researched mindfulness programs to improve employee well-being and reduce modifiable health cost drivers, including stress, metabolic syndrome, smoking, diabetes, cancer, and chronic pain. It is the only company providing these programs globally and on a scalable basis through live, online classrooms.
The company's evidence-based programs have been adopted by leading employers and insurers, such as Florida Power & Light, Aetna, State of Arizona employees and Humana Inc. The company's Mindfulness at Work® program was recognized by the National Business Group on Health, which awarded Aetna a distinction for the Best Stress Management Intervention program.
To learn more about eMindful or how to participate in a mindfulness program, visit eMindful.com.
###