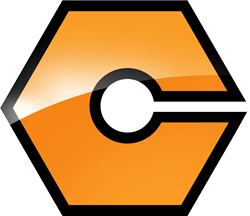 "Cantsink helical piles are an essential part of everything we build," said Bobby Fischer, President of Titan Foundations.
Atlanta, GA (PRWEB) March 16, 2016
Cantsink Manufacturing will be showcasing its ICC-certified foundation support systems at the Atlantic Builders Show, March 29-31, at the Atlanta City Convention Center.
Cantsink offers builders a range of economical foundation supports that are strong, adaptable, precise, and easy to install. Patented designs that provide long-lasting support in nearly any conditions come with in-house engineering and marketing support for builders who choose Cantsink.
Cold-formed, corrugated helix plates from Cantsink are 50 percent stronger than competitors. Cantsink foundation supports can be structured to hold compression, tension or lateral loads.
Cantsink proudly supports the rebuilding efforts through the Build it Back Program in New York and the REEM program in New Jersey, supplying helical piles for home elevation rebuilds. Builders like Titan Foundations who choose Cantsink helical piles become repeat customers. With Cantsink, they know they are getting long-term value.
"Cantsink helical piles are an essential part of everything we build," said Bobby Fischer, President. "The ease of installation helps keep our construction on schedule and the structural durability they produce assures our customers of a high-quality outcome they will enjoy for many years."
About Cantsink Manufacturing, Inc.
Cantsink (http://www.Cantsink.com) is proud to be a piling manufacturing company trusted throughout the nation to supply innovative, strong and cost-effective helical piles. We have been in the helical pile industry since 1988, and have experience creating piles for a wide variety of structures, including the foundations for ground-mounted solar projects. We provide competitive pricing and fast turn around for material, along with exceptional customer service. We are proud to announce that our plant and company headquarters run on solar power and are net-zero energy facilities. With over 45 years of combined experience, our professional engineers can strategize and design a custom solution for your project. We're engineered for excellence.