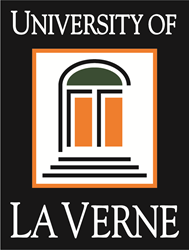 "We are proud to be recognized as leading change for law schools, and even prouder that our hard work has yielded full accreditation." - Dean Gilbert Holmes
Ontario, Calif. (PRWEB) March 14, 2016
The University of La Verne College of Law on March 14 received full accreditation from the American Bar Association, an accomplishment gained through the implementation of innovative programs that have increased accessibility, enrollment and success for its students.
This ABA action raises the College of Law from its provisional status, which it received in March 2012.
"We are pleased the ABA has recognized and affirmed the important work of the College of Law in developing future legal leaders in the community," said President Devorah Lieberman. "Our pursuit has never ceased in realizing the dream Los Angeles County Superior Court Judge Paul Egly had in 1970 to bring an accredited law school to Inland Southern California. This action is testament to the power of that dream."
College of Law Dean Gilbert A. Holmes heralded the decision, noting that it comes at a time of great challenges facing law schools in the nation.
"University of La Verne College of Law's enrollment has been on an upward trajectory the last four years, when law schools throughout the nation are suffering from decreased enrollment due to criticism about law schools' relevance, high cost, student debt and dwindling job prospects. We are proud to be recognized as leading change for law schools, and even prouder that our hard work has yielded full accreditation," Holmes said.
The University administration and Board of Trustees have supported the implementation of many innovations at the College of Law in recent years. The school pioneered the "True Tuition Model" in 2014, reducing tuition from $39,000 to $25,500 per year for all full-time students, and $19,000 for part time students, rather than providing scholarships that only benefitted some. There are also no application fees.
These moves position the College of Law as the most affordable ABA-accredited law school in California, and makes a legal education more accessible to the community.
The College of Law introduced innovations to its curriculum in several significant ways. It infused legal writing, and academic and bar readiness into first year and upper-level courses. It added a Court Observation Week for first-year students and two tracks – litigation and transactional law – for second-year students. Practical experiences continue in the students' third, and for part time students' fourth years, bringing students the values and skills needed to succeed in the bar exam and their careers. The college includes bar readiness courses throughout the student's time at the College of Law at no added cost.
While other law schools share similar academic innovations, few have fully combined all these innovations in their integrated curriculum.
***
About the University of La Verne College of Law:
Established in 1970, the University of La Verne College of Law is the only ABA approved law school in Inland Southern California, which includes eastern Los Angeles County as well as San Bernardino and Riverside counties. It has a total enrollment of 194 students for the 2015-2016 academic year.
The College of Law has become a significant partner in the Inland Southern California legal community as it hosts judicial and attorney gatherings, meetings and educational programs.
The College of Law, which is values-oriented and emphasizes social justice, is one of four colleges that make up the University of La Verne, an independent private university founded in 1891. Offering full-time and part-time programs leading to the juris doctor degree, the College of Law is committed to making legal education relevant and responsive to the needs of the profession and of society. With its innovative flat-rate True Tuition Model offering affordability and accessibility, and its curriculum combining legal theory, lawyering skills, and ethics – all critical to a successful legal career – the University of La Verne College of Law is recognized as an innovator of legal education.