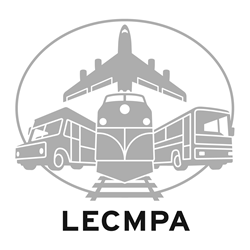 Combining the best-in-class service offering for our clients as well as an award winning customer service team dedicated to ensuring customer satisfaction is an undeniable winning combination
SOUTHFIELD, MI (PRWEB) March 16, 2016
LECMPA, provider of wage loss protection for railroad and transportation workers, today announced it has been named the Gold Winner of Info Security Product Guide's Global Excellence Awards for 2016 Customer Service Team of the Year.
The security industry celebrated its 12th Annual 2016 Global Excellence Awards by honoring excellence in every facet of the industry including products, people behind the successes and best companies.
More than 50 judges from a broad spectrum of industry voices from around the world participated and their average scores determined the 2016 Global Excellence Awards Finalists and Winners. Winners were announced during the awards dinner in San Francisco attended by finalists, judges and industry peers.
The LECMPA customer service team is committed to providing members of the non-profit provider of job insurance the best service possible in the transportation industry and ensuring customer satisfaction through a singular focus.
"Info Security Products Guide's recognition of the customer team at LECMPA indicates we are ahead of the curve in customer service and acknowledges the importance we attribute to this critical component," stated LECMPA President Susan Tukel. "Combining the best-in-class service offering for our clients as well as an award winning customer service team dedicated to ensuring customer satisfaction is an undeniable winning combination."
About Info Security Products Guide
Info Security Products Guide plays a vital role in keeping end-users informed of the choices they can make when it comes to protecting their digital resources. It is written expressly for those who are adamant on staying informed of security threats and the preventive measure they can take. You will discover a wealth of information in this guide including tomorrow's technology today, best deployment scenarios, people and technologies shaping info security and market research reports that facilitate in making the most pertinent security decisions. The Info Security Products Guide Global Excellence Awards recognize and honor excellence in all areas of information security. To learn more, visit http://www.infosecurityproductsguide.com and stay secured.
About LECMPA
LECMPA, founded in 1910 as a cooperative assessment insurer for railroad workers, provides wage loss protection to unionized transportation workers in all crafts and industries throughout the United States. LECMPA is a nonprofit, member-owned company with approximately 27,000 members nationwide. LECMPA is headquartered in Southfield, Michigan and has regional offices throughout the United States. More information is available at http://www.lecmpa.org.