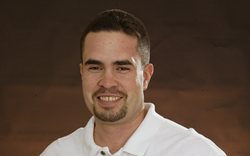 Our new world class facility provides an all-inclusive resource for athletes and active adults who are striving to improve their performance and reduce the risk for injuries.
Bethel Park, PA (PRWEB) March 14, 2016
Representatives of Penn Cove Group Capital, Allegheny Health Network(AHN) and other key facility stakeholders joined community leaders and elected officials today to celebrate the completion of the Allegheny Health Network Sports Complex at Cool Springs.
Located in Bethel Park, PA (1530 Hamilton Road), the Allegheny Health Network Sports Complex at Cool Springs is the largest indoor, multi-sports complex in western Pennsylvania. The state-of-the-art, 169,000 square foot facility features three partitioned 115 x 182 foot, multi-purpose, fully turfed fields that combine into one FIFA regulation-sized field, two regulation hardwood basketball courts and four volleyball courts, as well as a membership fitness center for the community.
Athletic facilities at the Complex opened in late 2015 and now serve as a hub for i9 Sports youth leagues in the South Hills as well as the official indoor practice and training site of the Pittsburgh Riverhounds soccer team.
The Complex also houses a broad array of AHN orthopedic and sports medicine services, with a particular focus on advanced sports performance training and physical therapy. In February, AHN's Orthopaedic Institute opened a clinical office at the facility, providing patients with on-site access to a variety of medical specialists and diagnostic and rehabilitation services.
"Allegheny Health Network's orthopaedics and sports medicine programs aim to help athletes of all levels and ages build strength, reduce the risk for injury and excel at their sport," said Patrick J. DeMeo, MD, Chair, AHN Orthopaedic Institute and Medical Director of the Pittsburgh Pirates Baseball Organization. "This amazing facility further improves our ability to provide a high level of care and service to patients in the south hills, as well as those who travel into the community to access it."
AHN's sports performance team at the new Complex offers advanced, individualized strength training, physical therapy, sports nutrition and sports medicine services for developing youths, performing athletes and active adults. Specialty programs available include Strength Training for Endurance Athletes, In-season Arm Care, Summer/Winter Athletic Development and the ACL Integrity Program.
The programs follow proven, industry-leading protocols and are supported by highly advanced technologies, including an Alter-G anti-gravity treadmill, the Dynavision Reaction Board light-training device - designed to improve reaction times - and the Makoto Functional Arena, a 360-degree, multi-planar simulator that provides a close approximation to real-time sports. The facility also houses one of the region's first Cryo-Saunas—a chamber designed to rapidly cool the body to aid in muscle recovery after a strenuous workout.
"Our new world class facility provides an all-inclusive resource for athletes and active adults who are striving to improve their performance and reduce the risk for injuries," said Frank Velasquez, Jr, Director of Sports Performance at AHN. Velasquez served as an athletic trainer and strength and conditioning coach in professional baseball for 15 years before joining AHN's nationally recognized sports medicine team.
AHN is the official medical provider of the Pittsburgh Pirates, Pittsburgh Riverhounds, Robert Morris University, Gannon University, the Community College of Allegheny County and 19 Pittsburgh-area high school athletic programs. It is also one of a few select healthcare providers in the country designated as an official US Olympic Regional Medical Center.
AHN is rated #1 for orthopaedic care and surgery quality in western Pennsylvania and ranks among the top 10 percent for orthopaedic care nationally according to Comparion® Medical Analytics, 2016 National Quality Rating Database.
The Allegheny Health Network Sports Complex is phase two of an elaborate redevelopment project that began when the Penn Cove Group purchased Cool Springs in 2013 with plans to convert the aging golf center into a modern athletic complex serving a variety of sports. Phase one of the project opened in July 2014 and features a fully-turfed, 2-story golf driving range facility, refurbished 18- hole miniature golf course and the Fairway Grille Restaurant and Sports Bar. The driving range houses more than 50 hitting bays, state-of-the-art golf simulation training rooms and a pro-shop.
"Our ultimate goal is for Cool Springs to become the premier sports destination in western Pennsylvania," said Brian Shanahan, Penn Cove Group Capital's founder. "A strong partnership with Allegheny Health Network and the Riverhounds has helped us realize that vision."
###