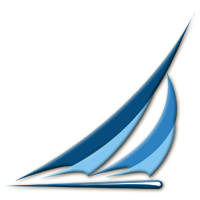 ...the best choice for the hardest tissue challenges.
Westminster, CO (PRWEB) March 15, 2016
Flagship's track record of success has increased the adoption of the company's technology and the demand for their specialty tissue image analysis solutions. To meet this demand, the company has expanded its facilities and staff, and acquired new laboratory equipment. These additions are helping Flagship meet the increased need for analysis of specialty endpoints in the broadening immuno-oncology (I-O) market.
I-O presents unique challenges to researchers, requiring a simultaneous understanding of both content and context of immune response. Flagship's innovative tissue image analysis solutions help researchers understand immune cell quantities and their location within tissue in order to drive decisions for clinical strategies.
Since its beginning in 2009, Flagship has grown into the largest and most advanced tissue image analysis partner for pharmaceutical companies needing to address the hardest tissue challenges of clinical trials. The company has increased its operational footprint by approximately 30% from last year, including the addition of strategic staff and new equipment for its state-of-the-art immunohistochemistry and image analysis laboratory. Flagship has doubled its staff over the past year through recruiting of talented pathologists, biologists, tissue analysts, software engineers, technicians, and support staff. These resources expand both Flagship's capacity and capability, ensuring efficient delivery of data to drive key decisions.
In addition to staff scaling, new equipment, talent recruitment, and continued training; Flagship has invested in research and development efforts that increase the capabilities of the company's wet assay and image analysis approach, and the efficiency and speed of data delivery. With the increased resources and staff, Flagship can now process 19,000 slides each month, with the option of increasing this capability to 30,000 depending on client needs. Flagship is home to the world's largest tissue image analysis team of analysts and data scientists, capable of returning millions of data points per slide analyzed.
Flagship has also created an FDA Quality Management System (QMS) to create medical devices from successful exploratory efforts. These increases in throughput and capabilities make Flagship a unique specialty organization that can not only evaluate the most difficult tissue challenges of pharmaceutical drug development, but also scale operations up to support clinical trials and companion diagnostics development.
"At Flagship, it is not only our flexibility across multiple platforms, or our advanced patented technologies that make us the best choice for the hardest tissue challenges, but most importantly our talented scientists and industry understanding that makes us the leader in tissue analysis solutions. This is what has sparked and continued our outstanding organic growth," said David Young, Chief Executive Officer at Flagship.
About Flagship
Flagship Biosciences, the industry leader in tissue image analysis, advances personalized medicine by quantifying and simplifying complex pathology. The company's comprehensive "fit for purpose" image analysis platform transforms conventional, subjective methods of histopathology with clear actionable data to speed global drug development and approval.