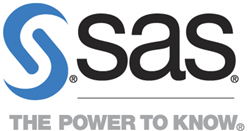 Cary, NC (PRWEB) March 16, 2016
Bawag P.S.K. has chosen software from analytics leader SAS to conduct required yearly regulatory stress tests and supplemental quarterly evaluations. Financial stress tests simulate a bank's ability to deal with economic and financial crises. Bawag P.S.K., Austria's fourth-largest bank, will use SAS Analytics to build an analytical environment for stress tests and simulations.
In addition to handling required regulatory stress tests related to Basel II/III regulations, SAS Analytics enables Bawag P.S.K. to quickly run complex simulations for internal risk management. Simulations range from standardized scenarios that reflect macroeconomic developments to shocks, such as rapid changes in currency and interest rates. The bank can also simulate the effects of internal changes and test how new strategies or products might affect its overall portfolio.
"The new infrastructure allows us to fulfill our regulatory obligations and provide economic benefits to the bank," said Bawag P.S.K. Head of Strategic Risk Christian Niemetz. "With SAS, we have a proven platform to create other applications. In addition to credit risk, we can include more risk categories and further develop our risk reporting."
Platform for stress tests and management simulations
Bawag P.S.K. Chief Risk Officer Stefan Barth said that stress tests are not only a regulatory requirement, but are increasingly becoming a management tool. "Running simulations reliably and efficiently increases security for the bank and its customers. It also creates a competitive advantage for the bank."
"Financial stress tests are useful in projecting potential capital shortfalls an institution could face given a set of adverse conditions," said SAS Head of Global Risk Operations Tom Kimner. "Proper knowledge of these tools and prudent management and oversight are also needed to protect an institution's financial strength.
"While compliance is increasingly important, simply meeting regulatory requirements is no guarantee of success. It's especially important that banks like Bawag P.S.K. have sound risk management practices in place and that SAS works closely with them to understand and incorporate these practices into an analytics-powered solution."
For more on SAS Stress Testing, see Stress Testing Banks: How mature is your institution? The five-minute assessment helps financial institutions evaluate how they compare to over 100 institutions in Europe and North America.
About Bawag P.S.K.
Bawag P.S.K. is one of Austria's largest and most profitable banks, with more than 1.6 million private and corporate customers and a national brand. Its business segments are retail banking and small business, corporate lending and investments, and treasury services and markets. Delivering simple, transparent and best-in-class products and services that meet customers' needs is the bank's strategy across all business units.
About SAS
SAS is the leader in analytics. Through innovative analytics, business intelligence and data management software and services, SAS helps customers at more than 80,000 sites make better decisions faster. Since 1976, SAS has been giving customers around the world THE POWER TO KNOW®.
SAS and all other SAS Institute Inc. product or service names are registered trademarks or trademarks of SAS Institute Inc. in the USA and other countries. ® indicates USA registration. Other brand and product names are trademarks of their respective companies. Copyright © 2016 SAS Institute Inc. All rights reserved.