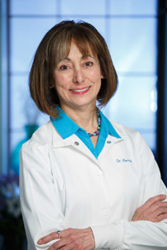 Derry, NH (PRWEB) March 14, 2016
Dr. Brenda D. Berkal, trusted dentist in Derry, NH, now treats gum disease, tooth decay, abnormal tissue growths and tooth discoloration using the new BIOLASE WaterLase iPlus 2.0™ laser. With this dental laser, Dr. Berkal can operate on enamel, gum tissue or other soft tissue in a targeted, minimally traumatic manner. These laser dentistry procedures offer various practical benefits for patients, including reduced pain and a low risk of complications.
Unlike many dental tools, the BIOLASE WaterLase iPlus 2.0™ laser is suitable for both hard and soft tissue procedures. The laser operates by directing a stream of water and laser energy at the targeted tissue while simultaneously exciting the water molecules inside the tissue. This allows for precise and rapid ablation. With this dental laser, Dr. Berkal can efficiently remove tooth decay or unhealthy soft tissue lesions. She also utilizes the laser to clean periodontal pockets and eradicate gum disease. The laser additionally helps Dr. Berkal offer more effective teeth whitening as a dentist in Derry, NH, since it can activate and set the gel used during this treatment.
These new treatments offer many of the same health benefits as conventional procedures, but patients also experience a few novel gains. Laser dentistry is minimally invasive, and procedures that utilize the BIOLASE WaterLase iPlus 2.0™ laser cause minimal pain. This is because the laser employs brief pulses and, due to the use of water, does not generate heat or friction. This characteristic reduces the risks of problems such as tooth cracking during hard tissue procedures. Additionally, due to the properties of the laser, some patients do not even require anesthesia, which may make appointments more efficient. The laser is also specifically designed to reduce the risk of infections, with replaceable tips that are easily sterilized.
Dr. Berkal welcomes patients who need to a see a dentist in Derry, NH, for any of these laser dentistry procedures to schedule consultations at her practice office. To request appointments, patients are invited to visit the practice website or directly call the office at (603) 434-4090.
About the Doctor
Dr. Brenda D. Berkal is a general and cosmetic dentist offering personalized dental care for patients in Derry, NH. Dr. Berkal and her team provide a wide range of services and are committed to high quality, professional care through the use of laser dentistry and other advanced techniques. To learn more about Dr. Berkal or the services she offers, please visit her website at http://www.brendaberkaldmd.com or call (603) 434-4090 to schedule an appointment.