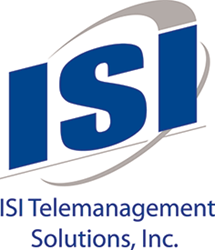 Shamuburg, IL (PRWEB) March 15, 2016
ISI Telemanagement Solutions, Inc., is a sponsoring partner of this year's Cisco Partner Appreciation event taking place March 15, 2016, in sunny Ft. Lauderdale, Florida. David Dishek, Unified Collaboration Practice Lead with ISI will be in attendance to represent the company, network with other attendees, and discuss ISI's business solutions.
ISI's premier business solutions include ISI's core Enterprise Reporting application, Infortel Select, which now supports UCCX environments and complements UCCX deployments with customizable summary and details reports across multiple UCCXs and Queues. The Compliance Recording software solution, the result of a joint venture with Verba Technologies, provides businesses with the confidence to adhere to industry regulations and company policies. Also, ISI's expertise in Voice Traffic Analysis and Adoption Rate Technology provide cost-saving insights that companies can use to benefit the bottom line.
Businesses attending this event can inquire with Mr. Dishek about ISI's Cisco-ready solutions. Their catalog of products and services are time-tested and proved, through the company they keep. ISI is building better business outcomes one communication at a time and are looking forward to meeting and greeting other attendees in Florida.
About ISI Telemanagement Solutions, Inc.
ISI is a leading provider of quality Unified Communications management solutions for companies seeking to measure, analyze and optimize usage, content, expenses and people. ISI helps clients implement UC management solutions for voice, video, and IM/Presence that improve business outcomes through UC reporting, traffic analytics, collaboration recording, speech analytics, workforce management, telecom audit, and telecom expense management (TEM).