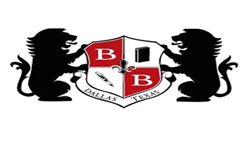 Dallas, TX (PRWEB) March 16, 2016
Brown Books Publishing Group is pleased to announce Xbox Revisited: A Game Plan for Corporate and Civic Renewal by Robbie Bach and We Are Generation Z: How Identity, Attitudes, and Perspectives Are Shaping Our Future by Vivek Pandit, have been recognized as finalists in the 18th annual Foreword Reviews' INDIEFAB Book of the Year Awards across three categories including Business & Economics, Popular Culture and Child Author.
Each year, Foreword Reviews shines a light on a select group of indie publishers, university presses, and self-published authors whose work stands out from the crowd. In the next three months, a panel of more than 100 volunteer librarians and booksellers will determine the winners in 63 categories based on their experience with readers and patrons.
"We couldn't be more excited for these two diverse authors to receive this distinguished recognition," says Milli Brown, founder and CEO of Brown Books Publishing Group.
"The 2015 INDIEFAB finalist selection process is as inspiring as it is rigorous," said Victoria Sutherland, publisher of Foreword Reviews. "The strength of this list of finalists is further proof that small, independent publishers are taking their rightful place as the new driving force of the entire publishing industry."
Foreword Reviews will celebrate the winners during a program at the American Library Association Annual Conference in Orlando, Florida in June. They will also name the Editor's Choice Prize 2015 for Fiction, Nonfiction and Foreword Reviews' 2015 INDIEFAB Publisher of the Year Award during the presentation.
Contact: Cathy Williams with The Agency at Brown Books– Cathy.Williams(at)TheAgencyatBB.com or 972.248.9500.
About Brown Books Publishing Group (BBPG): Founded by Milli Brown in 1994, Brown Books Publishing Group is a full-service, independent publisher of high-quality books across all genres. Committed to producing award-winning books for authors who choose to retain the rights to their intellectual property, Brown Books publishes more than one hundred titles a year and has won numerous prestigious awards, including the Writer's Digest Grand Prize, Mom's Choice Award, Foreword Book of the Year, Gold Ink Award, Axiom Business Book Award and many more. Brown Books authors have appeared on programs and channels such as the "Today" show, Fox News, "Face the Nation," CNN and BBC News. They have been featured in publications such as USA Today, Publishers Weekly, and The New York Times. In addition, BBPG authors have been guests on NPR programming, including "The Diane Rehm Show," "Morning Edition," "The Takeaway," and "Tell Me More." To learn more, visit http://www.BrownBooks.com and http://www.BrownBooksKids.com and http://www.BrownChristianPress.com.
About Foreword: Foreword Magazine, Inc is a media company featuring a Folio:-award-winning quarterly print magazine, Foreword Reviews, and a website devoted to independently published books. In the magazine, they feature reviews of the best 170 new titles from independent publishers, university presses, and noteworthy self-published authors. Their website features daily updates: reviews along with in-depth coverage and analysis of independent publishing from a team of more than 100 reviewers, journalists, and bloggers. The print magazine is available at most Barnes & Noble and Books-A-Million newsstands or by subscription. You can also connect with them on Facebook, Twitter, Google+, and Pinterest. They are headquartered in Traverse City, Michigan, USA.
###