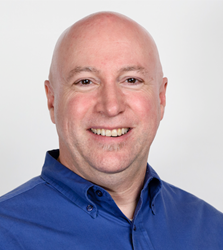 Strategies and Lessons for Standardizing and Optimizing Accounts Payable
Morgan HIll, CA and Toronto, Canada (PRWEB) March 16, 2016
Dolphin Enterprise Solutions Corporation (Dolphin), an SAP partner and provider of solutions in support of SAP® software, today announced that it will participate with customers Owens Corning and Pepco Holdings in networking sessions addressing strategies and lessons for optimizing accounts payable and standardizing cash management at the annual Financials 2016 conference, produced by SAPinsider. The event will take place March 15-18 at the MGM Grand Las Vegas. Show attendees can visit Dolphin at booth 825 and hear from Dolphin's experts in SAP solutions during the following sessions:
Case study: Out with the old, in with the new: How Owens Corning simplified and modernized its SAP systems to support future growth: Tim Waldock of Owens Corning will discuss how the company was able to streamline its post-upgrade SAP software landscape by decommissioning four legacy SAP systems. Waldock will touch on how Owens Corning created and employed a decommissioning strategy and best practices to purge end-of-life data, among other topics. The session will take place Tuesday, March 15 from 4:45 p.m. to 6:00 p.m.
Case study - How Process-Centric Innovation Energizes the Pepco Holdings Accounts Payable Department: Mary Wynne and Arlene Nikaido-Lung of Pepco Holdings will discuss how the energy company modernized its accounts payable process with advanced imaging and digitization technology, vendor portal access and SAP software–enabled workflow solutions. Wynne and Nikaido-Lung will show attendees how the company aligned technology and process improvements to reduce A/P costs and improve cash flow visibility. This session will take place Thursday, March 17 from 4:45 p.m. to 6:00 p.m.
Move from good to great with efficient order-to-cash processes that help your organization control cost, cash, and risk: Brian Shannon, Dolphin Principal Business Process Management Strategist, will share how leading organizations can manage exception handling standardization options and best practices to govern, manage and ultimately automate order entry, fulfillment, distribution, invoicing, and payments and collections sub-processes. Attendees will get expert advice on achieving their most pressing cost containment, risk management and cash flow optimization goals. This session will take place Wednesday, March 16 from 3:00 p.m. to 4:45 p.m.
Ask the Experts Forum: Brian Shannon, Dolphin Principal Business Process Management Strategist, will participate in this forum during the show. This forum will take place Tuesday, March 15 from 6:15 p.m. to 7:00 p.m.
Prior to the conference kick-off, Dolphin will host its annual user group meeting on Monday, March 14 at the MGM Las Vegas from 12:00 p.m. to 5:00 p.m. This private registration event provides an opportunity to network with industry professionals concerned about process optimization using SAP software, hear customer presentations and review trends and best practices in the finance department. To learn more, visit dolphin-corp.com.
About Dolphin
Dolphin leads the way in business performance improvement for companies running SAP solutions and manages both data and processes. From data and information lifecycle management to end-to-end solutions for procure-to-pay and order-to-cash processes based on SAP software, Dolphin helps deliver a competitive advantage that drives cost savings, optimizes cash flows and fosters a lower total cost of ownership. Leveraging SAP technology, Dolphin's data lifecycle and business process management solutions and add-on applications with SAP-certified integration have built-in flexibility, and are designed to be tailored to each customer's specific business processes and IT environments.
The company was founded in 1995 and has offices in San Jose, CA, Philadelphia, PA and Toronto, Canada. Dolphin's smart, adaptable and proven solutions are implemented by hundreds of companies across North America and around the world. To learn more, email us at contact(at)dolphin-corp(dot)com or visit dolphin-corp.com.
# # #
SAP and other SAP products and services mentioned herein as well as their respective logos are trademarks or registered trademarks of SAP SE (or an SAP affiliate company) in Germany and other countries. See sap.com/corporate-en/legal/copyright/index.epx for additional trademark information and notices.
All other product and service names mentioned are the trademarks of their respective companies.