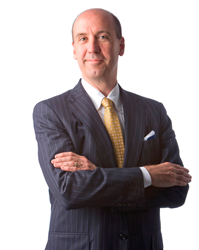 Austin, Texas (PRWEB) March 18, 2016
Personify Corp, the association management software and community engagement software leader, announced today that Jack Uldrich, renowned global futurist and author, will deliver the keynote address at their annual user conference, Personifest, to be held in Tampa, Florida April 17-20, 2016.
Jack Uldrich, hailed by Businessweek as "American's Chief Unlearning Office", has authored 11 books and is the founder of The School of Unlearning, an international leadership, change management and technology consultancy dedicated to helping businesses, governments and nonprofit organizations prepare for and profit from periods of transformation. His recent works include the bestsellers The Next Big Thing is Really Small: How Nanotechnology Will Change the Future of Your Business; Jump the Curve: 50 Strategies to Help Your Company Stay Ahead of Emerging Technology and Foresight 20/20: A Futurist Explores the Trends Transforming Tomorrow.
Uldrich's dedication to emerging technologies and change management makes him the ideal keynote speaker to welcome Personify users to the annual conference in April. PersoniFest will offer several opportunities for training, education and networking among Personify360 and Small World Labs users. At PersoniFest, attendees will have the opportunity to meet with hundreds of industry contacts to discover new and valuable resources and solutions for improving insight, maximizing engagement and increasing revenue.
Learn more about PersoniFest 2016.
About Personify: Personify delivers enterprise software and service solutions to leading mission-driven and member-focused organizations that enables them to drive value through best-of-breed technology and best practices. As an organization's technology and community foundation, Personify captures, advances, and provides insight across all member interactions, allowing them to maximize engagement and drive revenue. This is supported by a partnership-based service philosophy committed to helping organizations make smart decisions about their technology in order to maximize both internal and member adoption and ultimately their return on investment.