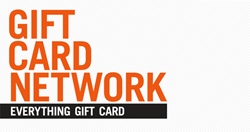 "As the gift card industry continues to grow, automate, and transition into a more mature market, we'll be there for our members and for the industry."- Matt Davies, Gift Care Network Founder
Vancouver, WA (PRWEB) March 18, 2016
The Gift Card Network is partnering with APEX to bring gift card specific speakers and content to the payments-focused show. Leading gift card veterans will be presenting and collaborating on such topics as gift card fraud prevention, gaining internal support, understanding the secondary marketplace, and improving merchant/vendor relationships. Results from the sessions will be published in a new digital publication, the Gift Card Network Quarterly.
At APEX, the Gift Card Network director role will be passed from Martha Weaver to Elle Mahony, a retail marketing veteran and gift card enthusiast. "I'm pleased to be part of such a dynamic and varied industry. I'm very excited to get involved and continue to develop more benefits for members and to create more education for the industry," says Elle Mahony.
Gift Card Network will be hosting a networking dinner for industry players and would like to thank its sponsors, Sappi, Hyatt, Teraco, Hotels.com, Powerhouse Brands, MPS, Checkpoint Card Technology, and Neenah Paper and Packaging.
After five years, the Gift Card Network has developed a roster of member benefits, including collaborative discussions, webinars, educational materials such as Gift Card 101, and unique gift card specific publications, the Gift Card Network Challenge Guide and the Gift Card Network B2B Guide. Members can purchase or earn points to be placed into these publications, receive design and creative help to develop their own unique content, and receive other benefits. Most recently, the Gift Card Network announced the addition of creative account managers, whose role is to proactively work with members to develop their media presence within the GCN's traditional and newer media platforms.
"Everything continues to evolve," says Matt Davies, Gift Card Network founder, "We're taking feedback from members and addressing concerns with technology, information, and good, old fashioned marketing. As this industry continues to grow, automate, and transition into a more mature market, we'll be there for our members and for the industry."
About The Gift Card Network:
The Gift Card Network is the home of Everything Gift Card, and is the first and largest gift card specific media and collaboration network. The membership is made up of gift card experts from merchants, vendors, and distributors, and encourages collaborative networking, education, and allows members to promote themselves and their products.