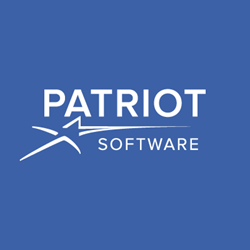 What if the interface could be unique to each user, instead of using the same boilerplate for every person? Anything we can do to better contextualize our services is worth exploring.
Canton, Ohio (PRWEB) March 22, 2016
Tweetable: .@PatriotSoftware 's lead UXD, Kyle Dreger, is speaking about UXD and ... Hemingway (!?!) at this year's @StirTrek!
Patriot Software's lead user experience designer, Kyle Dreger, is a guest speaker at this year's annual Stir Trek convention in Columbus, Ohio, on May 6, 2015. Dreger, a University of Mount Union graduate with degrees in English and computer science, will marry his passion for UXD and English in his speaking topic, "What If Ernest Hemingway Had Given up Writing to Become a User Experience Designer?"
"Hemingway was direct, often in a way that makes his writing seem incredibly intentional," Dreger says. "He created the bare minimum needed to support his point. To paraphrase Dieter Rams, the iconic industrial designer from Braun, good design is as little design as possible. With writing, as with product design, less is more."
Dreger asserts that most interfaces are still built on text and that, as interfaces rapidly reach a stalemate in terms of excellent graphical design, the next battleground will be text, language, vernacular, and even the spoken word.
"When you use text as the primary interface, you really need to be intentional with the words you use," Dreger says. "I think that as technology evolves, we may begin to see opportunities to carefully tailor our copy to the language a user is most familiar with. What if the interface could be unique to each user, instead of using the same boilerplate for every person? Anything we can do to better contextualize our services is worth exploring."
Kyle Dreger works for Patriot Software Inc., a Software as a Service company that provides online accounting and payroll solutions for small business owners in all 50 states. More of Dreger's thoughts can be read at the Patriot Software Engineering Blog. For more information on Patriot Software, visit http://www.patriotsoftware.com or, contact:
Patriot Software Inc.
Dirk Hayhurst, Director of Media Relations
330-597-3940, ext. 493
dhayhurst(at)PatriotSoftware(dot)com