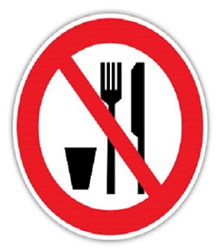 Admission should be acceptance at Princeton but it's not. I'm hungry for change.
New York, NY (PRWEB) May 04, 2016
Former Princeton PhD student, Rachel Barr is holding a hunger strike to protest alleged systemic discrimination she claims resulted in her dismissal from Woodrow Wilson School at Princeton University. The strike began Monday, May 2 and a group of alumni and students are supporting Barr as this battle for justice moves forward.
The Department of Education (ED) has ended their investigation into Barr's claims of discrimination (OCR Case No. 02-15-2021) but a decision has not been made or released. Under review are allegations that the university lacked a prompt or effective process for responding to Barr's disability related complaints regarding certain policies and procedures that Barr believed constituted illegal disability discrimination.
This follows on the heels of a discrimination claim made by another student with disabilities (OCR Complaint No. 02-12-2155, 2 (January 13,2013; W.P. v. Princeton, et al., No. 3:14-cv-01893-JAP-TJB (D.N.J. filed Mar. 26, 2014); OCR Case No. 02-15-2021).
Barr said, "President Eisgruber recently wrote "we often fail to act unless we feel empathy's urgent tug." Admission should be acceptance at Princeton but it's not. I'm hungry for change."
Barr and other students hope to bring exposure and awareness to the stigma of mental disabilities and alleged institutionalized discrimination on campus. Barr says the hunger strike will continue until Princeton and The Department of Ed reach a decision on the investigation. She would also like to be included in their effort to promote disability acceptance on campus.
Barr is asking students, faculty, parents, and alumni to join her in doing what they can to "eradicate the cancer of discrimination from our community."
Show your support by liking the Facebook Page: Hungry 4 Disability Rights