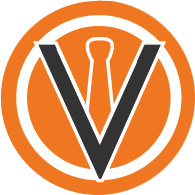 Despite the circumstances surrounding this event, our hope is that you know how dedicated we are to your success. We want to assure our current and potential customers that our network is more secure as a result. - J. Tapolci, Pres. of VoIP Innovations
Pittsburgh, PA (PRWEB) March 22, 2016
VoIP Innovations, a premier wholesale VoIP carrier, announced today that they have contracted with Arbor Networks, a world leader in DDoS protection. Arbor has over 1,200 customers in 107 countries that trust them to provide protection against attacks identical to the ones recently experienced by VoIP Innovations.
"We would like to apologize for the inconvenience and difficulty our recent service disruptions have caused you. We have survived network attacks before but have never seen attacks of this magnitude and truthfully, these latest attacks caught us off guard. We take full responsibility and want to assure you that we have taken all the necessary steps to mitigate these attacks from affecting you in the future," stated Jason Tapolci, President of VoIP Innovations.
Mr. Tapolci continued, "Despite the difficult circumstances surrounding this event, our hope is that you know how dedicated we are to your success. We understand the importance of uptime and the impact an issue like this can have on your business. You deserve nothing less than the tenacious, sleepless nights our team has spent on resolving these issues and the investments we have made to prevent a future occurrence."
The customer base Arbor Networks protects includes:

90% of the world's Tier 1 service providers
8 of the 10 largest cloud service providers
9 of the 10 largest managed security service providers
3 of the 5 largest social media networks
5 of the 6 largest U.S. cable broadband providers
4 of the top 6 U.S. banks based on assets under management
Leading financial, retail, healthcare, gaming and government organizations worldwide
"As difficult as this situation has been, we want to assure our current and potential customers that our network is more secure as a result. We have experienced periodic attacks for the last few weeks and continue to see attempts to take down our network. The measures we have instituted are working and have prevented additional service disruptions. Our vow to our dedicated customers is that we will continue to keep their best interests in mind as we grow together. We wish to thank them for their patience and understanding during this very difficult time. We never take them for granted and appreciate the business relationship we have built together," said Mr. Tapolci.
About VoIP Innovations:
VoIP Innovations is an Inc. 5000 company that specializes in providing the largest DID and termination VoIP footprints in North America. Their network includes over 500,000 DIDs in stock in over 8,500 rate centers in the US and Canada. Recently, VoIP Innovations expanded their footprint to include DIDs in over 60 countries and now offers A-Z termination. VoIP Innovations is owned by ABG Capital and is based in Pittsburgh, PA. To learn more, please visit the VoIP Innovations Blog.