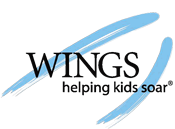 Charleston, SC (PRWEB) March 24, 2016
WINGS for kids, a nonprofit afterschool program that helps elementary students build social and emotional skills, today welcomed Jolie Logan as its new Chief Development Officer. Logan, former CEO of the Charleston non-profit Darkness to Light, brings experience in fundraising, partnership development, and grants management to the position.
"WINGS is committed to helping more kids develop the self-management and relationship skills they need to learn and thrive," said Bridget Laird, CEO of WINGS for kids. "Jolie's leadership, her dedication and her knowledge of both public and private sector financial management will help us build and sustain the resources we need to do so nationwide."
While President and CEO of Darkness to Light, a non-profit working to prevent child sexual abuse, Logan led development and business strategy, growing the organization's revenue by more than 50%. Logan previously served as the organization's Chief Operating Officer, overseeing all day-to-day operations, managing federal grants, and the organization's budget.
"Joining the WINGS for kids team at a time when the success of social emotional learning is being recognized and reinforced in national education conversations is amazing," said Jolie Logan. "I am excited to begin work with such a dynamic team to build on the organization's current success and better position WINGS as a leader in the field."
Logan previously served as the Managing Director of the Commonwealth Financial Group, and founded HR On-Call, a human resource infrastructure and oversight company for small to medium-size businesses. From 1996-2001, Logan served as an Employment and Training Manager at Blackbaud, Inc. where she developed and implemented aggressive staff recruitment campaigns.
Jolie Logan is a graduate of Converse College in Spartanburg, South Carolina.
About WINGS for kids
WINGS for kids is a nonprofit education program that teaches kids how to behave well, make good decisions and build healthy relationships. The program weaves a comprehensive social and emotional learning curriculum into a fresh and fun afterschool program—specifically targeted toward supporting low-income, minority students. Kids get the life lessons they need to succeed and be happy, and a safe place to call home after the school day ends.
###