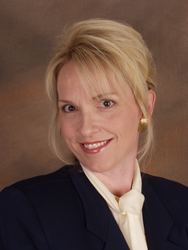 Thanks to our valued clients for over 23 years in telecom expense management.
Altamonte Springs, FL (PRWEB) March 24, 2016
Auditel Inc. wants to alert all business in Los Angeles County California of a telecom tax refund where filing has been extended through May 20, 2016. The City of Los Angeles ("City") has agreed to pay up to $92.5 million to settle the UUT class action lawsuit of Ardon v. City of Los Angeles to those seeking refunds for the UUT (telephone utility users tax) collected for telephone services utilized from October 19, 2005 to March 15, 2008 (the "Class Period"). The settlement resolves the lawsuit; it avoids costs and risks from continuing the lawsuit; pays money to Class Members; and releases the City from liability.
Your business is eligible to submit a claim if your business was registered with the City of Los Angeles and it paid the Los Angeles Telephone Utility Users Tax (called the "UUT") at any time from October 19, 2005 to March 15, 2008, and has not already been paid a full refund by the City for such UUT, subject to offset for any refunds the City has already paid you. The tax was typically collected by telephone service providers through charges appearing on landline and mobile telephone bills.
Business may claim either a standard amount or actual amounts. Business may file for the standard refund (aka undocumented safe harbor amount) of $50 for each Mobile Telephone Service and $50 for each Business Landline Service. There will be no refunds paid for prepaid mobile telephone service as they do not qualify for the refund claim.
To qualify for the actual amount of UUT refund claims a business must collect the bills during this time period. These bills are no longer kept on most providers portals, making it harder for business to locate these older bills, and thus harder to claim the actual amount of the refund.
To obtain the actual recognized claim amounts, business must submit copies of their telephone bills (or other proof of the amount paid). The City of Los Angeles UUT refund amount will be based solely on the amount reflected on the proof submitted. Business landline service recognized claim amount is noted at 70% of the amount of UUT paid to the City of Los Angeles, while mobile business service is 100% of the amount of the UUT paid to the City of Los Angeles.
Most business are not aware of the many telecom taxes they may claim. Take for instance the FET tax, where the IRS in 2007 urged 10 Million taxpayers to file and check for this claim, yet so many businesses didn't collect their refunds. Auditel is hopeful this memo reaches business to help them claim and capture the fair share of refunds that are due them.