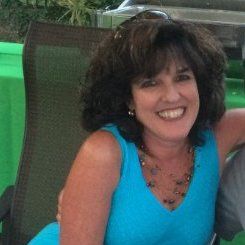 What our clients are about is creating freedom to allow seniors to explore hobbies or interests they've have had for years and—this is even more exciting—things they never even dreamed of trying."
(PRWEB) March 25, 2016
"Today's senior living communities have made the lives of their residents fulfilling and exciting beyond what they could have anticipated, and in sharing their stories, we're helping to perpetuate these possibilities," said Wendy Foster, newly appointed vice president of Glen Ellyn-based IVY Marketing Group, a marketing and public relations company primarily serving the senior housing arena.
"There's been such a monumental change in the senior living industry in the past generation," said Foster. "Referring to our clients as 'retirement communities' is almost oxymoronic, because retirement infers an ending. What our clients are about is creating freedom to allow seniors to explore hobbies or interests they've had for years and—this is even more exciting—things they never even dreamed of trying." According to Foster, this change in paradigm is inspiring and impactful, and working at IVY gives her and her co-workers a prime opportunity to broadly relay all that today's "amazing, gorgeous, vibrant and resident-driven" senior living communities have to offer.
Founded 25 years ago by Debra Ivy Sheridan, IVY Marketing has grown considerably in both clientele and staff. But it has been 20 years since Sheridan appointed anyone her right-hand person. "I completely trust Wendy's judgment, value her opinion, and believe she has earned her place as IVY's second in command," said Sheridan. For her part, Foster feels "ridiculously lucky" not only to have been promoted from her former positions as writer and account executive at IVY, but to be with the company in the first place. "Before I joined IVY, if I had sat down and written a description of what my ideal job would be, this would be it." While everyone on staff at IVY wears many hats, Sheridan oversees the company and handles the bulk of its marketing endeavors; Foster focuses on public relations efforts.
What began as an answer to an ad in her subdivision's newsletter for a writer five years ago has grown far beyond a business partnership between Sheridan and Foster—it has become a solid friendship. "When Wendy first started working at IVY, I was not expecting to come to care and appreciate her not only as a talented, committed co-worker, but as a true friend. She brightens my professional and personal life in so many ways," said Sheridan.
An experienced writer and columnist of many features and human interest articles, Foster made a name for herself in the western suburbs long before joining the IVY team. She has won several awards, including a first place and honorable mention from the Illinois Press Association. She is also the volunteer media relations director for Diveheart, a not-for-profit organization that offers scuba diving instruction and opportunities to individuals with disabilities. When her three children were small, Foster stayed home to raise them, but worked hard to establish herself as a freelance writer during that time. Known in her town of Downers Grove as "Wendy the Walker," the friendly brunette with a vigorous stride and an infectious smile also loves to read and shop. What she enjoys most is spending time with her family ("when they'll have me," she quips) and getting to know everyone she meets.
"I love knowing everything about everybody, so being a writer suits me, and there's no such thing as a stranger to me," she said. Who better than her to spread the word about the years that can truly be golden?
Come grow with IVY! IVY Marketing Group is a full service public relations and advertising agency with 25 years of experience. We take a hybrid marketing approach, blending custom strategies with traditional services like marketing communications planning, branding and identity, public relations, innovative program development, market research, advertising campaigns, social media, and special event planning. Whatever your needs entail, IVY's got you covered.