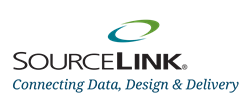 Adding Stephane to the SourceLink team is a very exciting development as we advance our best-in-class targeted digital solutions for our clients
Chicago, IL (PRWEB) March 31, 2016
SourceLink, an industry-leading multichannel marketing services firm and statement solutions provider, announces the hiring of Stephane Gringer as Vice President of Digital Marketing Solutions. Gringer brings a rich history of enhancing digital and marketing strategy for large media and direct marketing companies.
Gringer joins the SourceLink team to further enhance SourceLink's digital media offerings. SourceLink's deep experience in developing direct mail and analytics solutions greatly complements Gringer's knowledge of integrating digital channels alongside targeted marketing. Additionally, Gringer has experience in customer journey mapping, a key marketplace differentiator for SourceLink. Gringer joins SourceLink's Corporate Leadership Team, and will work directly with SourceLink's Chief Executive Officer, Don Landrum.
Gringer has a demonstrated past in developing and executing omnichannel marketing strategies and brand development initiatives in key industries and companies analogous to SourceLink. Prior to joining SourceLink, Gringer served as Director of Vertical Sales Integration for Advance Digital, one of the largest media groups in the United States. Gringer has over 15 years prior experience in crafting customer-centric digital offerings for direct marketers, and offers a unique understanding of producing "addressable digital media" solutions.
"Adding Stephane to the SourceLink team is a very exciting development as we advance our best-in-class targeted digital solutions for our clients," shared Don Landrum, SourceLink's Chief Executive Officer. "Stephane brings instant credibility and expertise to the strategy table, and his deep proficiency in developing online, mobile and social media solution sets will greatly benefit our clients and organization as a whole."
Gringer is a member of the American Institute for Graphic Arts, and volunteers for the charity K9s for Warriors, benefiting veterans suffering from PTSD.
About SourceLink
SourceLink, a top-five ranked Direct Marketing agency, creates results-driven communication solutions. Combining strengths in marketing analytics, data intelligence, technology and production expertise, SourceLink crafts and executes data-driven direct marketing and document outsourcing solutions. SourceLink's analytic and communication solutions improve marketing ROI through greater relevance and increased response. On the production side, SourceLink solutions reduce costs through more efficient operations and postal optimization. SourceLink operates in four U.S. locations. For more information, visit http://www.sourcelink.com.