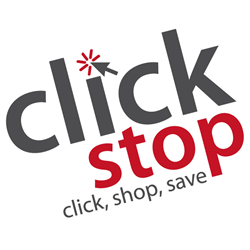 Urbana, IA (PRWEB) March 31, 2016
Clickstop has added two new positions and announced a key promotion, prompted by the growth of the company's largest brand, US Cargo Control.
Rhonda Giebelstein is taking on a new role as Service Manager. She will be guiding the service team as they continue to provide unparalleled service to US Cargo Control customers. Giebelstein was previously a Service Specialist.
The service department also recently welcomed Ben DeReus as a Service Specialist. DeReus will service customers through phone calls, order processing, and sales team support.
The sales team recently welcomed a new hire in Brad Droste. As an Inside Sales Specialist, Droste is responsible for taking inbound customer calls, recognizing and acquiring new qualified customers, and maintaining customer relationships.
US Cargo Control is the largest and fastest-growing brand at Clickstop, selling products serving the trucking and transportation, rigging and lifting, and professional moving company industries. Customers include commercial businesses, construction contractors, national companies or government agencies, in addition to a large segment of e-commerce consumers.
The growth of US Cargo Control is fueling a $6 million building expansion that is expected to be completed in late 2016.
Clickstop is continuing to hire for both full and part-time positions to accommodate the company's growth. A complete list of job openings can be found at Clickstop.com/careers.
###
About Clickstop, Inc.
Clickstop is the parent company of a suite of brands based in Urbana, Iowa. Its focus on great workplace culture has landed the company multiple work environment-focused awards including two first place achievements as the Coolest Place to Work. Clickstop brands serves diverse markets that include the moving and cargo control industry, energy efficient insulation products, and home organizing solutions. For more information visit Clickstop.com.