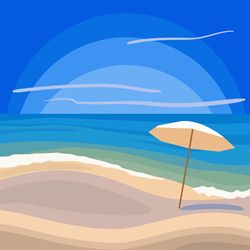 Huntington Beach, California (PRWEB) March 31, 2016
State law protects and confers rights to husband and wife jointly owning timeshares in Hawaii. This Tip Sheet by Deed and Record explains how to add or remove a spouse as a Hawaiian timeshare owner and the legal consequences of joint ownership as they apply today.
Spouses are added as either a joint owner or as a trustee of a trust. The added spouse is protected from probate and inherits the real property. Joint ownership avoids probate on the death of the first spouse, but not on the death of the second spouse. Trusts avoid probate on death of the second spouse.
In divorce or dissolution of marriage a timeshare is awarded to one spouse. The spouse awarded real property must be the sole owner of record to access, sell or gift the timeshare. If the non-owning ex-spouse remains on title as owner, he or she may has access to the timeshare and remains responsible for the maintenance fees.
Change of timeshare ownership interest is by deed. A deed is a document signed by the owner of the timeshare to transfer ownership. Deeds are either "warranty deeds" "grant deeds" or "quit claim deeds."
Grant deeds and warranty deeds by law have the owner's promises he or she has not conveyed the property to someone else and the real property does not have any undisclosed taxes, loans, assessments or liens. Quit claim deeds convey ownership "as is," including outstanding tax and debt.
The deed must be part of the public database maintained by the state of Hawaii. In Hawaii deeds are recorded with the Bureau of Conveyance. Recording puts the world on notice of who owns the timeshare and is the final word on ownership.
The final step is to notify the resort management company of the ownership change. A copy of the recorded deed must be provided to the resort management to update their records. Until a copy is provided to the resort access and use of the timeshare does not change.
Spouses are added or removed as owners of timeshares by deed. In Hawaii deeds are recorded with the Bureau of Conveyances. A copy of the recorded deed must be provided to the resort to update the resort's records of who has access and use the timeshare.
The press release is provided by Mark W. Bidwell. Mr. Bidwell markets through websites, primarily http://www.DeedAndRecord.com. Office is at 4952 Warner Avenue, Suite 235, Huntington Beach, California 92649. Telephone number is 714-846-2888.