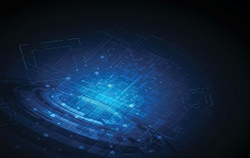 Boulder, Colo. (PRWEB) April 21, 2016
Enterprise Management Associates (EMA), a leading IT and data management research and consulting firm, today announced it will host a research webinar titled Stress Testing for the Digital Economy: Are YOU Ready to Deliver High Performance APIs, Streaming, and Mobile Applications featuring Julie Craig, research director of application management at EMA, and Sven Hammar, CEO at Apica.
Mobile, streaming and API applications can guzzle bandwidth. User spikes can incapacitate a web site. Denial of service (DDoS) attacks can block users from connecting, and most existing performance testing and monitoring solutions may not have the breadth or scalability necessary to ensure a seamless user experience.
During this webinar Craig and Hammar will discuss the challenges of service delivery in a high-speed world and the ways in which a modern testing/monitoring platform can:

Deliver a single, consistent approach for ensuring high-performance streaming, mobile and web applications
Address the performance and capacity-related challenges of delivering high-growth APIs
Mega-test applications pre-deployment with a platform capable of running millions of user simulations and supporting 800,000 GB/s of throughout
Help DevOps teams "shift left" to identify potential performance bottlenecks before applications go into production and monitor performance after production deployment
Develop load testing consistency across lifecycle stages to eliminate Continuous Delivery bottlenecks
The webinar is Thursday, April 28 at 2:00 p.m. EDT. Those who wish to attend can register at: http://research.enterprisemanagement.com/stress-testing-for-state-of-the-art-apps-webinar-pr.html
About EMA
Founded in 1996, Enterprise Management Associates (EMA) is a leading industry analyst firm that specializes in providing deep insight across the full spectrum of IT and data management technologies. EMA analysts leverage a unique combination of practical experience, insight into industry best practices, and in-depth knowledge of current and planned vendor solutions to help its clients achieve their goals. Learn more about EMA research, analysis, and consulting services for enterprise line of business users, IT professionals and IT vendors at http://www.enterprisemanagement.com or blogs.enterprisemanagement.com.