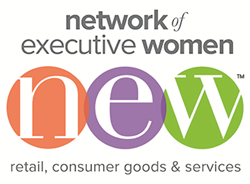 Halter will examine how to establish strategic partnerships between men and women, encouraging men to act as champions of women's efforts
DALLAS (PRWEB) April 04, 2016
The Network of Executive Women's NEW North Texas region will welcome Jeffery Tobias Halter, a gender strategist focusing on engagement of men in the advancement of women, to their spring luncheon. Men continue to hold a disproportionate number of leadership positions in America and change cannot occur without them taking an active role. During this event, Halter will speak to identifying 'ready-now' men advocates, as well as the business rationale for why it is important. He will examine how to establish strategic partnerships between men and women, encouraging men to act as champions of women's efforts by overcoming some male cultural norms that tend to impede growth.
The luncheon and networking event will be held Thursday, April 28th at the Addison Crowne Plaza.
Halter is a TedxSpeaker, Huff Post Contributor, author, panelist, and President of YWomen, a strategic consulting company focused on engaging men in women's leadership issues. Halter is the former Director of Diversity Strategy for The Coca-Cola Company and has extensive knowledge of the consumer package goods, retail, foodservice, and hospitality industries.
The luncheon event will be held from 11:00 a.m. to 2:00 p.m. at the Crowne Plaza, 14315 Midway Road, in Addison. The event is open to the public and the first 50 registrants will be entered into a drawing for a $50 gift card courtesy of 7-Eleven. Registration is $50 for NEW members, $60 for non-members. Space is limited and advance registration is required. Register now or visit the NEW North Texas region's homepage at newonline.org.
Non-members attending the April 28th luncheon will be entered into a drawing to win a free one-year membership to the Network of Executive Women.
About NEW
Founded in 2001, the Network of Executive Women, Retail, Consumer Goods and Services, represents nearly 10,000 members, 750 companies, 100 corporate partners and 20 regions in the U.S. and Canada. For more information NEW and its national and regional learning programs, events and best practices, visit newonline.org.
Network of Executive Women, 161 N. Clark St., Chicago, IL 60601