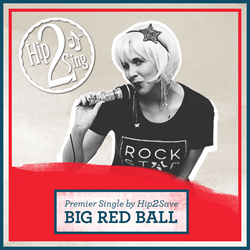 My mission at Hip2Save has always been to make shopping and saving HIP and fun, which is what this video conveys
Boise, ID (PRWEB) April 01, 2016
Hip2Save, a nationally-recognized coupon and saving blog, today announced the release of a new single and music video, "Big Red Ball." Creator of Hip2Save, Collin Morgan, released the music video to entertain and relate with the millions of bargain shoppers that visit Hip2Save.com monthly. The new song and music video highlights Morgan's shopping and saving experiences at her favorite big box store.
"My mission at Hip2Save has always been to make shopping and saving HIP and fun, which is what this video conveys," states Morgan.
To watch Hip2Save's new music video, visit http://hip2save.com/2016/04/01/hip2sing-video/.
About Hip2Save
Hip2Save.com is a coupon and savings blog, owned and operated by Collin Morgan, mother of three and wife to a former Marine. Founded in 2008, the blog site was created as a way to help herself, family, and friends save money on everyday items. Today, Hip2Save is a nationally-recognized site, partnering with TODAY.com to bring online coupons, deals, and savings to shoppers everywhere. Learn more by visiting http://www.hip2save.com.