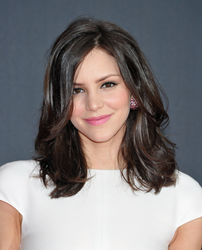 "CSSSA was unbelievably helpful. A fantastic experience. Up until that time I had not been in a place that was totally focused on art, nurturing artists." James Franco
Santa Monica, CA (PRWEB) April 04, 2016
In keeping with CSSSA's cutting-edge philosophy, the evening promises to be an immersive experi-ence, with the sights and sounds of performing and visual artistry. Guests will be welcomed by our signature cocktail and a jazz trio. While they feast on Fig & Olive Canapés, student film and animation pieces will be displayed on walls. The voices of our creative writers will color the surroundings and a CSSSA alum will perform contemporary dance live onstage. Theater students will mingle with gala attendees while displaying a convergence of visual arts high-fashion designs.
The evening will feature a silent auction with original work from renowned artists connected to CSSSA. Highlights include:

Oscar nominated animator, Sanjay Patel and other CSSSA alums from Pixar
Gemini G.E.L.: Allen Ginsberg's famous "Ballad of the Skeletons" print
Accomplished collage artist, Phoebe Beasley
Warner Bros. animation lithograph by Al Hirschfeld
Rising contemporary artist, Erin Morrison
Both Katharine McPhee and Zac Efron will be honored with our CSSSA "Alumni Inspiration Award."
Jordan Smith, Season 9 winner and top-selling artist in "The Voice" history, will be singing, "Some-body to Love," and more. Kirsten Vangsness, CSSSA alum and "Criminal Minds" actress, will be the master of ceremonies.
CSSSA is working closely with J. Ben Bourgeois Productions, Inc., to bring the transformative experi-ence of CSSSA to the gala.
CSSSA alum and multidisciplinary artist, James Franco, said of his time, "CSSSA was unbelievably helpful. A fantastic experience. Up until that time I had not been in a place that was totally focused on art, nurturing artists. I had aspirations before, but this made me feel vindicated, understood. It was re-ally miraculous. I opened up, my whole personality changed."
Sponsors of the evening include The Draper Foundation, The Dolgen Foundation, Axciom Corpora-tion, Good Universe, Sony Pictures Entertainment, Union Bank, Westmount Asset Management.
Ongoing support for CSSSA provided by The Herb Alpert Foundation Emerging Young Artists, the William and Flora Hewlett Foundation, The Wonderful Company, and the Ralph M. Parsons Founda-tion.
The goal of the gala is to raise $300,000 to sustain our promise to provide scholarships to all CSSSA students in need. For more information, visit http://www.csssaf.org/gala
The California State Summer School for the Arts (CSSSA) is the last remaining public/private program of its kind in the country. Each summer, 500 high school students from all over California are designated by the governor as "California Arts Scholars." Students are immersed in an intensive four-week program that pushes them to question and imagine, to reveal new vistas, to explode the fundamentals, and most importantly, to find them-selves and their place in the artistic community. Over 14,500 students have participated in our program over the past 30 years, many of whom are now working in the creative industries that are so crucial to California.