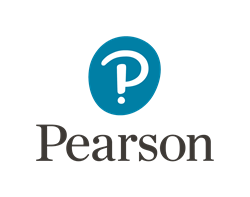 New York, NY (PRWEB) April 04, 2016
According to the American Association of Community Colleges' "Trends in Community College Enrollment and Completion Data" report, national community college enrollment continues to decrease, with the highest and most consistent decline among older community college students. To provide community college leaders with the resources to help more individuals accomplish their learning and life goals, Pearson today announced comprehensive managed services designed to recruit, support and retain students.
"Building on what we have learned through our Online Program Management business, we have determined that there is an adjacent opportunity for us to work with growth-oriented colleges who are looking for partners to help them solve a number of challenges. We are engaging with a select group of colleges to determine areas where Pearson can provide a focused set of services to help them enable their goals as they grow student enrollments and work to improve retention throughout the student lifecycle," said Todd Hitchcock, senior vice president, online learning services, Pearson.
Collaborating closely with community college partners, Pearson identifies the best opportunities to improve key metrics that impact the viability, competitiveness, and brand strengths of institutions. Pearson works with each college's team to design and implement programs. Planning and execution are informed by in-depth and continuous data collection and analysis throughout the entire process -- from marketing through recruitment, student support, completion, and employability.
"It's an exciting opportunity for Cincinnati State to work with Pearson; they will help the college leverage its resources to provide the very best in terms of marketing, recruiting and student support. Pearson is willing to work with us in a revenue sharing model, instead of charging us large agency fees which is typical for work of this kind," said Monica Posey, Ph.D., interim president, Cincinnati State Technical and Community College.
Through this partnership, Pearson will lead the college's efforts in marketing, recruiting, admission, and collaborate on all areas of retention. Pearson will be making upfront investments to hire additional staff and support growth strategies. All activities will be designed to attract and enroll new students, and to collaborate closely with the administration and faculty to build approaches that will increase student persistence.
To learn more about how Pearson is partnering with community colleges to increase growth and provide greater access that helps more learners to succeed and make measurable progress in their lives, visit http://www.pearsoned.com/managed-services.
About Pearson
Pearson is the world's learning company, with 36,000 employees in more than 70 countries working to help people of all ages to make measurable progress in their lives through learning. For more information about Pearson, visit http://www.pearsoned.com.
Media Contact:
Scott Overland, scott.overland(at)pearson(dot)com, 202-909-4528