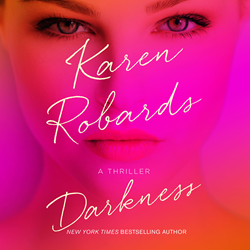 Ashland, OR (PRWEB) April 01, 2016
Blackstone Audio has signed on to manufacture on-demand, sell, and distribute a selection from the Brilliance Audio catalog to libraries and schools and to US Armed Forces.
"We are thrilled that Brilliance Audio has given us the opportunity to expand their catalog's presence and to manufacture and distribute their exceptional audiobooks," says Josh Stanton, President and CEO, Blackstone Audio Inc. "This new agreement will enable libraries to purchase select titles from the Brilliance Audio catalog in physical CD from http://www.blackstonelibrary.com. Blackstone is excited to seamlessly provide patrons with the opportunity to enjoy Brilliance Audio's impressive array of titles."
Fool Me Once by #1 New York Times bestselling author Harlan Coben, narrated by January LaVoy, Flawless by New York Times bestselling author Heather Graham, narrated by Saskia Maarleveld, Darkness: A Thriller by award-winning romantic suspense author Karen Robards, narrated by Brittany Pressley, Property of a Noblewoman: A Novel by bestselling romance author Danielle Steel, narrated by Dan John Miller, and Fire Touched: A Mercy Thompson Novel by Patricia Briggs, narrated by Lorelei King, will be among the first audiobooks to release as part of this new deal, all releasing in April 2016. Other highlights include The Obsession by Nora Roberts, narrated by Shannon McManus, releasing April 12, 2016, Liberty's Last Stand by Stephen Coonts, releasing June 13, 2016, and Insidious by Catherine Coulter, releasing September 6, 2016. Audiobook releases from Sherrilyn Kenyon, Elizabeth George, and W.E.B. Griffin are forthcoming in August 2016.
ABOUT BLACKSTONE AUDIO, INC.
Founded in 1987, Blackstone Audio is a privately owned company currently employing over 160 full-time staff in Ashland, Oregon. Offering a catalog of over 10,000 audiobook titles with 100+ new titles being added each month, the authors are as varied as the books themselves, including such names as A.A. Milne, Stephanie Laurens, J. R. R. Tolkien, Suzanne Brockman, Ian Fleming, C. S. Lewis, Ayn Rand, Gabriel García Márquez, Chuck Palahniuk, T. C. Boyle, Sherrilyn Kenyon, Karin Slaughter, and many more. Blackstone prides itself on upholding the highest standards for audiobook production in the industry. This effort has garnered us over 325 AudioFile Earphones Awards and 52 Audie Awards, as well as multiple Grammy nominations and wins. Blackstone provides superior content by acclaimed authors and award-winning narrators, and products are available on CD, MP3 CD, and as digital downloads on our retail audiobook site Downpour.com, which also carries audio products from other major publishers and offers thousands of new titles each month.
ABOUT BRILLIANCE AUDIO
Brilliance Publishing, Inc., a Michigan-based, full-service book publisher, is part of the Amazon.com group of companies. The company's audiobook division publishes over 1,000 audiobook titles annually. With a growing catalog of titles from over 500 authors (including Nora Roberts, Tom Clancy, Dean Koontz, Harlan Coben, John Green, Michael Crichton, Rick Riordan and others), Brilliance provides customers a selection of print, eBook and audiobooks in the popular categories of inspiration/self-help, romance, mystery, suspense and thrillers, science fiction and fantasy, business, and biography; and for children and young adults. Brilliance Audio recordings are available for the retail and library markets on compact disc, MP3-formatted compact discs and files for download.