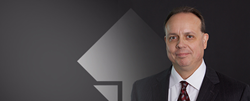 We have some of the best people in the industry at CSM and I'm proud to be leading them into our next phase of evolution.
Fargo, ND (PRWEB) April 04, 2016
CSM, a leading clinical trial supply company, today announced the promotion of Brian Swites to President, effective immediately. In his new role, Swites will oversee the company's global capabilities, strategic partnerships, and ensure overall growth and performance goals are being met.
"Brian has the management skills and expertise necessary to drive CSM's future growth and continue to move our On-Demand platform forward," said Gerald Finken, CEO of CSM. "His promotion will allow me to step up and pursue my vision of incorporating the practice of pharmacy into clinical research to ensure better patient outcomes. With these changes, CSM will maintain its position as the industry's innovative leader in clinical supplies."
Swites joined the CSM team in January 2015 and has since held a series of leadership roles, most recently serving as Vice President of Operations. He has over 30 years of biopharmaceutical industry experience, specializing in global clinical supply chain management.
Prior to joining CSM, Swites held various management positions during his 13 years at Cephalon, Inc. and Teva Pharmaceuticals Industries, Ltd. He received his Master's Degree in Pharmaceutical Manufacturing from the Stevens Institute of Technology.
"I'm very excited about this opportunity and feel my 30 years of experience in clinical supplies will allow me to successfully support and guide the organization," said Swites. "As President, I will continue to support our strategic plan, raise the bar of excellence, and bring CSM to the next level of growth. This will be done by capitalizing on the existing On-Demand platform, expanding our global capabilities and leading industry innovation with offerings such as direct-to-patient shipping."
CSM recently underwent a major expansion effort, opening a state-of-the-art clinical trial supply facility in Malvern, Pennsylvania. Swites' role will be crucial in supporting CSM's future growth, which incudes adding multiple locations throughout the U.S.
Swites added, "We have some of the best people in the industry at CSM and I'm proud to be leading them into our next phase of evolution."
About CSM
CSM provides packaging, storage, and distribution services with quality-driven processes to enhance biotechnology and pharmaceutical clinical trials worldwide. The company has continued to evolve with its blend of unique and traditional clinical trial services that improve efficiency and accuracy.
CSM is the innovator of On-Demand Packaging and Labeling services, an industry breakthrough in which clinical supplies are made specifically for, and immediately prior to, each shipment. Some of CSM's other core services include: traditional packaging and labeling, cold chain logistics, controlled drug services, returns and reconciliation, clinical label printing, and global distribution. For more information, visit http://www.csmondemand.com.
###