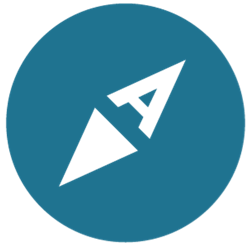 Today, these collaborations [between public and private sector organizations] are even more vital and Unbound Concepts is emerging as one of the key innovators.
New York, New York (PRWEB) April 05, 2016
Unbound Concepts, creator of Artifact Access, which goes beyond standard metadata to help teachers, librarians and curriculum buyers search, identify, and discover content, today announced that Jay Jordan, the widely respected President and CEO Emeritus of the non-profit Online Computer Library Center (OCLC), has been named a member of the company's newly formed Board of Advisors.
The announcement was made by Katie Palencsar, President and CEO, Unbound Concepts.
"I am very pleased and honored that Jay Jordan will be joining our advisory board," said Ms. Palencsar. "Jay is known around the globe for his vision in library technology, his commitment to best library practices, and his unwavering support for extending OCLC's mandate to serve all libraries and all readers."
Mr. Jordan, who served as OCLC's fourth president, led the global library membership organization from May 1998 until June 2013, when he assumed his current emeritus status. During his tenure, OCLC's WorldCat database of bibliographic information grew from 38 million records and 668 million location listings to more than 300 million records and over 2 billion location listings. The number of participating libraries increased from 30,000 to more than 72,000, and participating institutions outside the United States grew by 3,200 in 64 countries to more than 16,000 in 170 countries.
"Having spent nearly thirty years on the private sector side of the information industry when I joined OCLC in 1998, I was convinced that the most effective solutions for libraries and their users would come from intelligent cooperation between public and private sector organizations. Today, these collaborations are even more vital and Unbound Concepts is emerging as one of the key innovators," said Mr. Jordan
Founded in 1967, OCLC provides computing services and research to libraries around the world. Libraries use OCLC services to locate, acquire, catalog, lend, preserve and manage library materials and operations. Researchers, students, faculty, professional librarians and millions of information seekers use OCLC's services to locate authoritative information resources.
Unbound Concepts' role in the global library ecosystem is equally focused. While traditional metadata includes subject, author, publisher and other basic information, Unbound Concepts' Artifact Access enables users to search, browse, discover or describe their text using topics, themes, educational characteristics, literary elements, teaching standards and more utilizing its extensive Artifact taxonomy.
About Unbound Concepts: Unbound Concepts is a technology company dedicated to improving the way that readers search, discover and reflect on content. The company was founded in 2012 by educators and has developed the Artifact platform, a technology and community that enlists readers, educators and publishers to contribute and uncover the unique attributes of books and other digital content. The company provides business solutions for content providers and also offers a free web and mobile app for readers, parents, and teachers.
For more information, visit http://www.unboundconcepts.com.