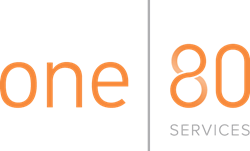 (PRWEB) April 11, 2016
One80 Services has recently expanded their services to include full custom software development services. Experts in improving process, they are now providing their clients with the opportunity to experience the difference that decades of Agile expertise can bring to an outsourced custom development project.
"Along with our Agile Coaching and Training practice, which has helped transform many teams and provide necessary product focus. Adding a custom software division only makes sense. Outsourcing your software to project One80 Services allows your company to focus on what you do best, while knowing that your project is in trusted hands," said company representative, Nickolas Kramer.
Expanding One80 Services into custom software development combines their vast technical knowledge with their passion for process into a unique offering that allows clients to accelerate time to market, manage changing priorities, enhance software quality, as well as reduce cost and risk.
For more information on their custom development services, please go to: http://one80services.com/services/lean-agile-custom-software-development/
"We started One80 Services after years spent watching too many companies build the wrong level of process at the wrong time. They either build crushing amounts of process that drags time-to-market, or not enough structure to control the chaos," said company representative, Andre Simones.
About One80 Services
They specialize in custom applications, software development, system modernization, mobile software solutions, website design, project recovery, and automating manual processes. They have decades of Agile training and coaching experience making them experts in software development practices. Their team will build your application iteratively, enabling you to react and make changes as necessary.
For more information, visit their website: http://www.one80services.com.