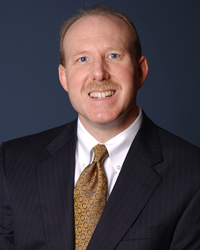 Dade Moeller employs more certified health physicists [radiation protection scientists] than any other private company in the United States.
RICHLAND, Wash. (PRWEB) April 05, 2016
Certified health physicist [radiation protection scientist] and CEO Matt Moeller will share his insights on the changing radiation protection jobs market and offer solutions for maintaining jobs and encouraging a new generation of health physicists as an invited speaker at the 52nd annual meeting of the National Council on Radiation Protection and Measurements (NCRP). This year's program will focus on "Meeting the Needs of the Nation for Radiation Protection" and will take place at the Hyatt Regency in Bethesda, Md., on April 11–12.
Moeller will present "The Business of Health Physics: Jobs in a Changing Market" on Tuesday, April 12. His will be part of the meeting program's third session, which focuses on actions that current professionals need to take to ensure that U.S. radiation protection expertise needs will be met in the future. Moeller offers a unique perspective on this issue as his radiation protection firm, Dade Moeller, employs more certified health physicists than any other private company in the United States.
Moeller earned his Master's degree in Environmental Health Sciences from Harvard University's School of Public Health and his Bachelor's degree in Mathematics from Cornell University. He has more than 35 years of experience as a safety professional and serves on numerous corporate, charitable, and professional boards and committees, including for the Health Physics Society, Illinois Institute of Technology, United Way, and the Boys & Girls Club of Benton and Franklin County.
The focus of this meeting is a direct result of a Council-hosted workshop held in June 2013 to address the question, "Where are the radiation professionals?" The U.S. Government Accountability Office and several in the scientific community have raised concerns over the future supply of qualified radiation professionals as the nation's "baby boomers" – who were born into the Atomic Age – reach retirement.
Dade Moeller Executive Vice President William E. Kennedy, Jr., is on the Council's board of directors and also will be attending the meeting.
About Dade Moeller: Headquartered near the U.S. Department of Energy's Hanford nuclear site in Richland, Wash., Dade Moeller has provided radiation protection and related safety services to U.S. and international government and commercial clients since its founding in 1994.