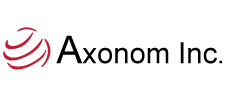 Irvine, CA and Minneapolis, MN (PRWEB) April 05, 2016
Neudesic, the trusted technology partner in business innovation, and Axonom, a global provider of cloud-based visual configure, price, quote (CPQ) software, have announced their teaming on a prominent national project that requires expertise in customized Microsoft Dynamics CRM solution design and integrated price management. The combined forces of Neudesic and Axonom will deliver the client's key functionality requirements within a tight delivery deadline.
Neduesic's contract with the client began with a comprehensive discovery phase, including an end-to-end review of the sales cycle; from lead management to cash recognition. At that point Neudesic learned of the client's short time frame for delivery; a mandated completion date only four months from the project's start. Neudesic's CRM leadership determined they would build this group sales solution on Microsoft Dynamics CRM, however the solution also required advanced pricing, promotion, bundling and discount rules which they estimated would require over 7 months to build from scratch.
The next step for Neudesic's CRM business analysts was to evaluate ISV solutions to provide the essential pricing components. The result was a comprehensive collection of "best of breed" solutions for the client to review. All of the short list candidates could meet the project's functional requirements and could work within the project timeline to coincide with the client's busy season. Furthermore, each vendor option also included capabilities for continuing enhancement and maintenance.
Axonom's configure, price, quote solution suite stood out from the other options. "We documented no less than 16 critical features that needed to be present in the solution," explains Mark Purnell, Neduesic National Architect; Customer Relationship Management. He adds, "Axonom brought all these to the table. With these capabilities already present, we expect that the delivery of these features will be a matter of configuration as opposed to development AND configuration."
Widely known for delivering sales enablement and revenue acceleration solutions to the high-tech and manufacturing industries, Axonom finds Neudesic a strong, complementary partner for this project. "Neudesic is widely known in the Microsoft partner channel for its award-winning CRM practice," said Mike Belongie, COO at Axonom. "We're excited to collaborate with their team as it reinforces the significance of including CPQ to CRM deployments to maximize the client's total return on investment."
Both firms look forward to applying their combined strengths on future projects following the completion of this first collaboration.
About Neudesic
Neudesic is the trusted technology partner in business innovation, delivering impactful business results to clients through leading-edge technologies, innovative solutions and strategic alliances. Neudesic is a privately held company, serving clients globally from offices in the United States and India. For more information, please visit http://www.neudesic.com.
About Axonom
Axonom is a global provider of cloud-based configure, price, quote (CPQ) and visual product configurator solutions for high-tech, manufacturing, and service organizations. The company's Powertrak CPQ software simplifies complex configurations, speeds quote generation time, and ensures accurate sales quotes and orders.
Axonom's Powertrak 3D Visual Product Configurator is designed for global manufacturers to visually communicate and showcase the competitive differences of their products in a realistic and engaging manner. It also encourages customers and partners, with little-to-no expert product knowledge, to engage in the designing and ordering of complex, configurable products. For more information, please visit http://www.axonom.com.