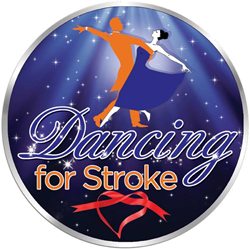 (PRWEB) April 05, 2016
Dignity Health Foundation East Valley and Tempe ballroom company Arizona Ballroom Champions will partner for the 2nd annual Dancing for Stroke event, this time with the help of motivational speaker Darleen Santore.
Santore, or Coach Dar as her followers call her is a current USA Ambassador for Pay It Forward Day, therapist, author and life coach. While her daily job involves motivating individuals who've been through injuries and other setbacks, her involvement in Dancing for Stroke 2016 is inspired by her own experience as a stroke survivor.
"I'm so excited to be a part of [Dancing for Stroke 2016]. As a stroke survivor myself, I see a strong need for a supportive community for all of us . . . one that encourages us, champions us and celebrates life. [Dancing for Stroke] does just that, and I can't wait to see how it impacts more lives this year," said Santore.
The black-tie charity event will be held at the Sheraton Wildhorse Pass Resort & Spa in Chandler on October 1, 2016 and all donations and proceeds will benefit Dignity Health Foundation East Valley's Neuro Wellness programs. The Dancing with the Stars-inspired event will give ten doctors, nurses and hospital staff the opportunity to train with professional ballroom instructors to perfect a dance routine of their choice which they will perform for judges and the audience.
On the night of the event, guests will be treated to an extravagant dinner at the Sheraton Wildhorse Pass before they get to witness the hard work and months of practice the doctors, nurses and staff put into preparation. Scores from the judges and the audience will determine the winners. One winner will be chosen based off of their performance score and another for raising the most funds for this year's cause.
Ticket packages can be purchased at the Dancing for Stroke website including this year's new package which includes two tickets, an overnight stay at the Sheraton Wildhorse Pass Resort & Spa and breakfast.
For further information, contact: Terri Lamb, Dignity Health East Valley Foundation at: 480-201-1057 or visit: http://www.dancingforstrokeaz.com
About Dancing for Stroke
In 2015, Arizona Ballroom Champions and Dignity Health Foundation came together for a common goal to raise funds for stroke awareness programs and the Dancing for Stroke event was born. Money raised from the event will benefit Stroke Camp, Hope Chimes choir, stroke survivor and caregiver support groups, dance classes and Hippotherapy among others. For more information visit http://www.dancingforstrokeaz.com
Media contact:
Christine Holtz
http://www.PhoenixMarketingAssociates.com
602-282-0202
XXX