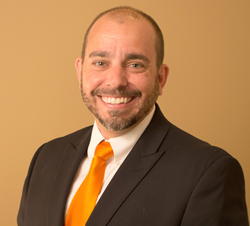 By condensing the menus and adding the DID Manager and Quick Links, it heightens the level of efficiency in your VoIP company. - Jason Tapolci, President of VoIP Innovations
Pittsburgh, PA (PRWEB) April 05, 2016
VoIP Innovations, a premier wholesale VoIP carrier, announced today that it released a new update to their advanced Titanium III BackOffice. These new features include Quick Links, condensed menus, and a new DID Manager.
Jason Tapolci, President of VoIP Innovations, states, "With the addition of these updates to our BackOffice, we are continuing to give you choice, automation, and control in managing your VoIP business. Condensing the menus and adding the DID Manager and Quick Links heightens the level of efficiency in your company."
Three changes were made in updating the BackOffice.
Side Bar Quick Links:
On the right sidebar, the Quick Links will allow you to order DIDs, begin a porting submission, manage DID features, view groups, and read new blog articles. Quick Links are also customizable so you can add bookmarks to frequently used BackOffice features. Quick Links can be removed as well.
Condensed Menu Options:
Many of the menu option tabs have been condensed for a streamlined appearance and tabs no longer have the "Help" option. Instead, "Help" is exclusively found as its own tab.
DID Manager:
Previously, navigating a string of links to manage your DIDs was required. Now, access the inventoried DIDs you need with just a few clicks. The DID Manager also allows you to filter DIDs by type (Local, Toll-Free, International) and by feature.
If you're already a VoIP Innovations' customer, login to your account to view the updates now. If you're not yet a customer, a Free Trial is currently available.
About VoIP Innovations:
VoIP Innovations is an Inc. 5000 company that specializes in providing the largest DID and termination VoIP footprints in North America. Their network includes over 500,000 DIDs in stock in over 8,500 rate centers in the US and Canada. Recently, VoIP Innovations expanded their footprint to include DIDs in over 60 countries and now offers A-Z termination. VoIP Innovations is owned by ABG Capital and is based in Pittsburgh, PA. To learn more, please visit the VoIP Innovations Blog.