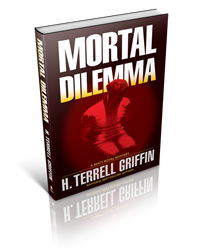 The action is fast paced, the characters dynamic, and the Key West, FL, setting adds a colorful backdrop to this edge-of-your-seat story.
Longboat Key, FL (PRWEB) April 05, 2016
The Story:
Jock Algren arrives on Longboat Key in a state of depression and hopelessness. His most recent mission for his secretive U.S. government intelligence agency has been disastrous, and his friends Matt Royal and J. D. Duncan aren't sure they'll be able to pull him out of his despair—then the bad guys show up and danger erupts on all fronts.
Longboat Key Detective J. D. Duncan is investigating a cold case when the brother of the victim shows up on the island and complicates the investigation. A grizzled sailor—described by Matt as "the meanest man I'd ever known"—brings his boat into a local marina and bodies begin to accumulate. A Middle East jihadist intent on revenge locks on to Jock's clandestine past, bringing a deadly chase to the last outpost in the continental U.S.—Key West. Three prongs of evil descend, clashing violently. How could all this malice be interconnected?
About the Author:
H. Terrell Griffin is the award-winning and best-selling author of ten Matt Royal mysteries set on Florida's Gulfcoast. Terry earned degrees in history and law from Mercer University and was a board-certified civil trial lawyer based in Orlando for thirty-eight years. He served three years in the U.S. Army, much of it as a medic in an Armored Cavalry regiment on the East German border. He and his wife, Jean, divide their time between their homes in Maitland, Florida, and Longboat Key, Florida.
The Reviews:
"The action is fast paced, the characters dynamic, and the Key West, FL, setting adds a colorful backdrop to this edge-of-your-seat story. Highly recommended for thriller fans who enjoy the works of David Baldacci."
—Library Journal (***Starred Review***)
"J.D. and Matt make a formidable pair of reluctant killers as they take on terrorists seeking revenge on Jock."
—Publishers Weekly
"Matt Royal prevails and stomps a few metaphoric roaches into oblivion. And "It just don't get no better than this."
—Bookreporter