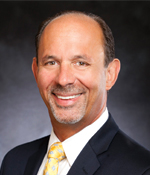 New York, New York (PRWEB) April 06, 2016
New York City based financial planning firm, KBK Wealth Management is pleased to announce that Richard Kass has been named to the Financial Times 400 Top Financial Advisers for 2016.
This marks the fourth year the Financial Times has recognized elite financial advisors at national, independent, and regional broker/dealers in its annual list. The list was published on March 31st in a special section of the newspaper's U.S. edition, as well as on ft.com.
Produced independently by the Financial Times in collaboration with Ignites Research, a subsidiary of the Financial Times, the Financial Times 400 is based on each advisor's performance in several primary areas, including assets under management, asset growth, compliance record, experience, credentials, and accessibility. For the full methodology,* please visit ft.com.
The "average" adviser in this year's Financial Times 400 has 26 years' experience and manages $1.6 billion in assets. The Financial Times 400 advisers hail from 38 states and Washington, D.C.
"I am extremely humbled to be recognized as one of Financial Times top advisors for 2016. Bettering my clients' financial lives has always been my utmost priority. I look forward to continuing my commitment to helping my clients achieve their financial goals" stated Kass.
The Financial Times 400 is one in series of rankings of top advisers that the Financial Times developed in partnership with Ignites Research, including the Financial Times 300 (independent RIA firms) and the Financial Times 401 (DC retirement plan advisers).
About KBK Wealth Management
Headquartered in New York City, KBK Wealth Management has been providing clients with an independent and unbiased approach to financial planning for over 25 years. The financial advisors at KBK Wealth Management have a profound understanding of their clients core values, risk tolerance and life objectives. They take great pride in their highly personalized service.
The management team at KBK Wealth is comprised of seasoned experts, each of whom has earned advanced professional and industry accreditation that include the CFP® certification, as well as AIF® and CPA designations. Securities and advisory services offered through Commonwealth Financial Network®, member FINRA/SIPC, a Registered Investment Adviser.
About Financial Times
The Financial Times 400 Top Financial Advisors is an independent listing produced by the Financial Times (March, 2016). The FT 400 is based on data gathered from firms and verified by broker-dealer home offices, regulatory disclosures, and the FT's research. The listing reflects each advisor's performance in six primary areas, including assets under management, asset growth, compliance record, experience, credentials and accessibility as identified by the FT. Neither the brokerages nor the advisors pay a fee to The Financial Times in exchange for inclusion in the FT 400.