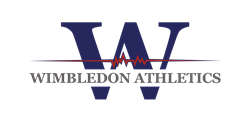 Without the cardiac testing performed on my son by Wimbledon Athletics, we wouldn't have known about his condition until it was too late.
Boca Raton, FL (PRWEB) April 06, 2016
Wimbledon Health Partners, the industry leader in on-site diagnostic testing for physicians and athletic programs, applauds 60 Minutes Sports for bringing attention to sudden cardiac death in young athletes and addresses criticisms to mandating widespread testing across school campuses.
An April 5th, 2016 broadcast of 60 Minutes Sports highlighted the rising occurrence of sudden cardiac death in young athletes due to undetected cardiac abnormalities but did not address the appropriate measures needed to stem this underreported epidemic. According to Dr. Benjamin Levine, and supported by NCAA Chief Medical Officer Brian Hainline and the American Heart Association, mandatory EKG testing is not appropriate for young athletes involved in collegiate sports. Wimbledon Health Partners believes there is evidence that this ignores the current statistical data and dodges the issue, and that EKG testing is appropriate but in and of itself is not adequate. An article by Dr. Barry Maron that was published in Circulation in 2009 reveals that the second leading medical cause of sudden cardiac death in young athletes is coronary artery anomalies—undetectable through an EKG but identifiable on an echocardiogram. Bradley J. Artel, M.D., F.A.C.C., Chief Medical Officer at Wimbledon Health Partners, adds, "The number one medical cause of sudden cardiac death, hypertrophic cardiomyopathy, is likely to produce an abnormal EKG, but not always. Wimbledon Athletics' testing has revealed numerous cases of cardiomyopathies that produced a normal EKG. Echocardiograms are also necessary to diagnose valve and aortic root abnormalities that may go unnoticed during a physical exam."
Dr. Levine also expresses concern over EKGs doing more harm than good, due to false positives that potentially prevent healthy athletes from playing sports. In all practical terms, this is a non-issue. Applying the Seattle Criteria to the interpretation of EKGs for athletes reduces the false positive rate to 4-5%. Dr. Artel confirms this: "By utilizing the Seattle Criteria, I routinely question four out of every 100 EKGs I read as possible left ventricular hypertrophy, and our echocardiograms prove these are false positives," he states.
University of Washington sports medicine physician, Dr. Jonathan Drezner, emphasizes that the real problem is that athletes are dying and the current system to prevent this is not working. The parents of children who died from sudden cardiac arrest agree. In all the cases, pre-participation physical evaluations did not pick up on any heart issues; nor did these athletes experience any symptoms that would suggest a pre-existing cardiac issue. One mother on last night's program said, "As a parent it's scary to think, your kid could suddenly die for basically no reason that you can see. There's no symptoms. The first symptom is death."
Wimbledon Health Partners advocates for widespread cardiac testing using both EKG and echocardiography to help minimize sudden cardiac death. Professionally administering these tests using qualified technologists and board certified reading cardiologists is what the company does to ensure asymptomatic cardiac abnormalities that have shown to cause sudden cardiac arrest are detected. "It is this important cardiac testing that has helped saved the lives of young athletes we have tested," states Dr. Artel. The mother of an athlete recently tested by Wimbledon Athletics said it best: "There is a lot of concern over concussions in football and laws have been put in place for that, but what about the heart? That is just as important. Without the testing Wimbledon Athletics did for my son, we wouldn't have known about his condition until it was too late."
About Wimbledon Health Partners:
Wimbledon Health Partners formed in 2013 to meet the need for on-site diagnostic testing at physicians' offices. The industry leader, Wimbledon Health Partners provides physicians with state-of-the-art, in-office testing to detect circulatory conditions and cardiac abnormalities using vascular ultrasound and echocardiography.
About Wimbledon Athletics:
Wimbledon Athletics, the newest division of Wimbledon Health Partners, is pioneering the way for high schools, colleges, universities, and sports facilities to test students for vascular conditions and for unsuspected cardiac abnormalities to help minimize sudden cardiac death among young athletes.
For more information on how your office or school can partner with Wimbledon Health Partners, visit http://www.WimbledonAthletics.com or call us at (855) 200-8262.