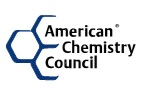 Washington (PRWEB) April 07, 2016
Registration is now open for the polyurethane industry's premier event, the 59th annual Polyurethanes Technical Conference. Hosted by the Center for the Polyurethanes Industry (CPI) of the American Chemistry Council (ACC), polyurethane industry leaders will gather at the Baltimore Hilton from Monday, Sept. 26 through Wednesday, Sept. 28.
During the 2016 Conference, attendees will experience an expanded slate of stimulating technical sessions featuring the latest polyurethane innovations and advancements presented by the industry's foremost experts. This year's lineup features additional learning opportunities to explore today's top polyurethane applications. Brand new educational sessions address specific opportunities within automotive manufacturing; construction; coatings, adhesives, sealants and elastomers (CASE); and production sustainability.
"Attendees should come with plenty of business cards," said Lee Salamone, senior director of CPI. "The Polyurethanes Technical Conference is the highlight of the year for more than 1,000 industry professionals. As the longest-running polyurethanes conference in North America, this event is absolutely the preeminent forum for industry expertise, professional networking and regulatory insight."
In addition to technical education sessions showcasing evolving industry trends, participants will hear from global experts in polyurethanes innovation at exciting and inspiring industry events throughout the conference.
"This Conference is an absolute 'must do' for anyone interested or involved in the polyurethanes and plastics industry," said Walter White, 2016 conference chair and technical manager at BASF. "It's the only gathering where professionals can access such an incredible breadth of experiences and in-depth knowledge sharing. From stimulating education opportunities and the Professional Development Program, to face-to-face exchanges with senior-level regulators, to networking opportunities, there's always something new to see and to learn at this incredible annual event."
Visit http://www.CPItechnicalconference.org for more program information and registration details. Follow us on Twitter @accpolyurethane and #polycon16