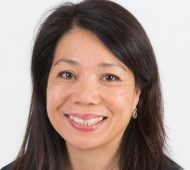 Credit was both a product of the American dream and a shaper of the American economy
Oxford (PRWEB UK) 7 April 2016
From engine of enterprise to agent of destruction? Oxford academic charts the changing face of credit in America
Saïd Business School, University of Oxford
'Americans in the twentieth century began seeing credit in a fundamentally different way from in the past. For them, instalment buying turned from being just "debt" to being a kind of discipline – and therefore a virtue. Similarly, their home mortgages morphed into a form of investment,' claims Oxford academic Rowena Olegario, whose new book, The Engine of Enterprise: Credit in America, charts the changing face of borrowing and lending since 1790. She adds: 'Then, in the 1980s, Americans stopped saving. Lenders, including the federal government, were creating so much credit that even people who had low incomes could get huge mortgages. College students with no jobs began acquiring two or three credit cards and maxing them out. Bankruptcy rates among the middle class rose accordingly.'
According to Olegario, Senior Research Fellow at Saïd Business School, the development of credit throughout US history – which covers everything from running a tab to paying by instalments, mortgages, loans, and credit cards – fuelled the American economy. In the eighteenth century, Secretary of the Treasury Alexander Hamilton described credit as the 'engine of useful enterprise', and for 200 years this proved to be the case. Credit even contributed to economic stability by allowing people to bridge short-term gaps in spending power: temporary slowdowns in consumer earnings no longer led, necessarily, to a slowdown in consumption.
But this was true only as long as the savings rate also remained high. As debt became more culturally acceptable and markets were liberalised, lenders created new (and sometimes risky) credit and debt instruments, and pushed themselves to find more borrowers, including those who did not meet traditional standards of creditworthiness. The institutions that Americans pioneered, including the credit-rating agencies, found it impossible to keep up.
'So savings were down and credit was up. Worse, credit was no longer backed by sound assets or by assurances of good "character". Instead, people were lending and borrowing large amounts of money on the basis of assets whose price rises were driven, frankly, by irrational beliefs and unfounded hope,' said Olegario. 'There had been crashes and panics before, but it was this shift in attitudes combined with the explosion of debt securitisation and a decline in lending standards that set the scene for the near-collapse of the financial system in 2008.'
Olegario's analysis indicates that, while America in recent years was not alone in its over-reliance on credit, the scale of borrowing and risk-taking in that country had its roots in 'the American Dream'. 'Americans historically have been not just future-oriented but optimistic, believing that anyone can succeed – and raise their income – through hard work alone. Extending credit and, on the flip side, going into debt appeared sensible in light of the very real possibility that the future would be better than the past. Through every phase of the history of credit, Americans have believed in the power of the future to render today's indebtedness irrelevant and even prudent.'
Credit was both a product of the American dream and a shaper of the American economy.

Credit was the foundation of overseas trade in the nineteenth century, which created rich merchants willing to fund manufacturing and infrastructure developments
In the first half of the twentieth century, making credit available to middle- and low-income households not only gave them access to life-enhancing and labour-saving devices such as refrigerators, washing machines, and automobiles, it also fired up the industries manufacturing those goods.
Government incentives on the back of the GI Bill in 1944 enabled more people to buy houses, turning America into a nation of home owners – by 1980, nearly 70% of households owned their own homes
Securitisation, the rise of credit cards, secondary markets, LBOs and junk bonds all contributed to a financial sector that was colossal in both scale and complexity, but in which lenders had become increasingly removed from the borrowers
By the turn of the 21st century, Olegario explained, 'The steady erosion of lending standards along with government guarantees of bailouts severed the link between risk and reward. Nothing illustrated this break as starkly as the incidents of bank employees reaping outsized bonuses by taking risks with other people's money while having no responsibility for losses. … Credit was still an engine of enterprise, but it had also become, more than at any time in the past, an agent of destruction whose reach was global.'
The Engine of Enterprise: Credit in America by Rowena Olegario is published by Harvard University Press
To speak to Rowena Olegario, or for any more information, contact the Press Office:
Josie Powell, Senior Press Officer, Saïd Business School
Mobile +44 (0)7711 387215; Tel: +44 (0) 1865 288403
Email: josie.powell(at)sbs.ox.ac.uk or pressoffice(at)sbs.ox.ac.uk
About Saïd Business School
Saïd Business School at the University of Oxford blends the best of new and old. We are a vibrant and innovative business school, but yet deeply embedded in an 800 year old world-class university. We create programmes and ideas that have global impact. We educate people for successful business careers, and as a community seek to tackle world-scale problems. We deliver cutting-edge programmes and ground-breaking research that transform individuals, organisations, business practice, and society. We seek to be a world-class business school community, embedded in a world-class University, tackling world-scale problems.
In the Financial Times European Business School ranking (Dec 2015) Oxford Saïd is ranked 10th. It is ranked 10th worldwide in the FT's combined ranking of Executive Education programmes (May 2015) and 28th in the world in the FT ranking of MBA programmes (Jan 2016). The MBA is ranked 7th in Businessweek's full time MBA ranking outside the USA (Nov 2014) and is ranked 5th among the top non-US Business Schools by Forbes magazine (Sep 2013). The Executive MBA is ranked 2nd worldwide in the Economist's Executive MBA ranking (Sep 2015) and 9th worldwide in the FT's ranking of EMBAs (Oct 2015). The Oxford MSc in Financial Economics is ranked 14th in the world in the FT ranking of Masters in Finance programmes (Jun 2015). In the UK university league tables it is ranked first of all UK universities for undergraduate business and management in The Guardian (Jun 2015) and 2nd in The Times (Sept 2015). For more information, see http://www.sbs.ox.ac.uk/
ENDS