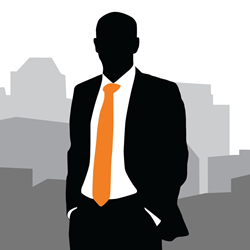 Spring is a great time for a fresh start and to begin anew. We want to show our appreciation for our loyal customers and welcome new VoIP Innovations' customers with this popular promotion. - Jason Tapolci, President of VoIP Innovations
Pittsburgh, PA (PRWEB) April 07, 2016
VoIP Innovations, a premier wholesale VoIP carrier, announced today that they began offering a special spring promotion featuring 25¢ Local and Toll-Free DIDs and 65¢ E911 services on newly registered DIDs. This promo also offers no Porting and no Activation Fees on the DIDs. This time-limited promotion will end on April 30, 2016, though the special pricing will remain throughout the life of the DIDs.
Jason Tapolci, President of VoIP Innovations, says, "Spring is a great time for a fresh start and to begin anew. We want to show our appreciation for our loyal customers and welcome new VoIP Innovations' customers with this popular promotion. By offering these numbers for a quarter, businesses can start building their notoriety with this smart investment."
To order new DIDs for 25¢, a BackOffice account is needed. Also, please note—this discount is only applied to new DIDs being ported in from other carriers or to new DIDs ordered from VoIP Innovations. DIDs will be reflected as Tier 25.
With VoIP Innovations' Toll-Free DIDs, customers will have access to US and Canadian destinations. Their RespOrg can be accessed and purchased directly from SMS800 (National TFN Database). Calls can be routed over multiple Tier 1 carriers and they provide carrier redundancy and failover protection. Toll-Free numbers with several different prefixes are available.
For Toll-Free numbers, this special promotion can be accessed from VoIP Innovations by logging into your BackOffice account and selecting Toll-Free numbers with the PROMO labeling. If you're not already a VoIP Innovations' customer, please sign up for a Free Trial and receive a $5 credit on your account.
VoIP Innovations can assist customers with provisioning E911, setting up alerts, registering numbers, using E911 in the BackOffice, handling rogue E911 charges, and more. Customers can manage costs by having On-net and Off-net numbers in one location, offer unique end user alert notifications, integrate seamlessly with our API, and gain access to comprehensive reporting including E911 usage, history, cost, and revenue.
As a reminder, this promotion will end on April 30, 2016.
About VoIP Innovations:
VoIP Innovations is an Inc. 5000 company that specializes in providing the largest DID and termination VoIP footprints in North America. Their network includes over 500,000 DIDs in stock in over 8,500 rate centers in the US and Canada. Recently, VoIP Innovations expanded their footprint to include DIDs in over 60 countries and now offers A-Z termination. VoIP Innovations is owned by ABG Capital and is based in Pittsburgh, PA. To learn more, please visit the VoIP Innovations Blog.