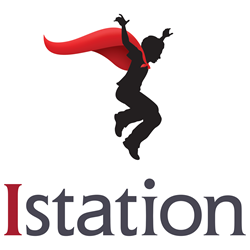 we are confident that this important research will help to improve student achievement and support teachers in their valuable work
Dallas, Texas (PRWEB) April 08, 2016
Istation reports that The Morgridge International Reading Center (MIRC) at the University of Central Florida will extend its research partnership with Istation Reading for the 2016–2017 school year. The partnership will continue to support a statewide reading performance study among Florida students in grades pre-K through 5. New for this year, the project will also include free and unlimited access to Istation's Reading en Español program. This program can be implemented in different English Learner models, including English Development, Dual Language and Bilingual Education. Paired with Istation Reading, the Spanish assessments help teachers and administrators better understand and compare individual students' language and literacy skills.
"We are honored to work with the educators in Florida and the talented team at University of Central Florida's MIRC. Together, our goal is to improve literacy outcomes for students," said Richard H. Collins, Istation Chairman and CEO.
Istation's computer-delivered educational technology includes computer-adaptive assessments, highly interactive and engaging computer-based intervention curriculum, immediate online reports, home usage with Istation Home, and a complete library of Web-based training videos and teaching resources. Throughout the year, Istation will also provide free professional development seminars and webinars at various locations for participating teachers and administrators.
Participation by districts and schools in the MIRC-Istation project is voluntary and open to all Florida public school students in grades pre-K through 5 and state-assessed Florida charter school students up to a maximum of 600,000 students. No identifying student information will be provided to MIRC, and all data analyses will be performed without identifying information from participating students, schools or districts.
"I am excited about continuing our research with Istation in Florida. With the large number of students enrolled in the program, we are confident that this important research will help to improve student achievement and support teachers in their valuable work," said Dr. Sandra Robinson, Executive Director of the Morgridge International Reading Center and the Toni Jennings Exceptional Education Institute at the University of Central Florida.
The study began in the 2014-2015 school year.
To sign up to participate, visit http://www.istation.com/UCF or call 866-883-7323 and select option 6. For more information about MIRC UCF and this project, visit http://www.education.ucf.edu/mirc or contact Dr. Laurie Campbell at MIRCIstation(at)ucf(dot)edu or 407-882-6472.
About The Morgridge International Reading Center
The Morgridge International Reading Center at the University of Central Florida, in partnership with universities and organizations throughout the world, is dedicated to advancing disciplinary literacy through communication, collaboration, learning and research. A dynamic complex for the free exchange of ideas and information to improve literacy acquisition and instruction, the Center coordinates national and global efforts through collaboration among authors, practitioners and research scholars, leading to the implementation of action-based programs formulated on evidence-based research and focused on teaching all students to read well. Through research, the Center establishes linkage between theory and practice, creating a synergy that unfolds worldwide in enriched learning environments. Additional information on the Morgridge International Reading Center may be found at http://www.education.ucf.edu/mirc.
About America's Partnership University
The University of Central Florida, the nation's second-largest university with more than 63,000 students, has grown in size, quality, diversity and reputation in its first 50 years. Today, the university offers more than 200 degree programs at its main campus in Orlando and more than a dozen other locations. UCF is an economic engine attracting and supporting industries vital to the region's future while providing students with real-world experiences that help them succeed after graduation. For more information, visit http://today.ucf.edu.
About Istation
Istation is an award-winning comprehensive e-learning program used by more than four million students across the world. Known for its accurate assessments, engaging curriculum and trusted teacher tools, Istation helps students in prekindergarten through 12th grade achieve academic growth. Istation's computer-adaptive assessments (known as ISIP™) immediately place students on personalized instructional paths unique to their needs. An animated, game-like interface effectively engages students so that they don't even know they're being evaluated. Along with its highly interactive digital curriculum, Istation provides teachers with access to thousands of lessons perfect for instructing small groups or an entire class. Comprehensive progress reports are also immediately available for educators, administrators and parents. Istation offers its ISIP assessment in Early Reading, Advanced Reading, Reading en Español and Math. Istation instruction is available in Reading, Reading en Español and Math. Students can also use their Istation subscriptions at home. Since its founding in 1998, Dallas-based Istation has seen tremendous growth. The company's animated program is now helping students in 44 states and four countries learn and grow.