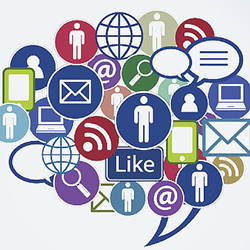 Tampa, FL (PRWEB) April 11, 2016
Atlantic Health Solutions is proud to announce that they are now working with Tampa Bay Reflux Center to implement their marketing strategies. This new partnership puts Atlantic Health Solutions in charge of all digital marketing ranging from social media (Twitter, Facebook, and LinkedIn), to website development, public relations campaigns, graphic design, marketing content, and search engine optimization.
Tampa Bay Reflux Center's main goal is to accurately diagnose typical and atypical patients who suffer from Gastro-Esophageal-Reflux Disease through a streamlined approach. More commonly referred to as GERD, this disease affects about 60 million Americans each month. Tampa Bay Reflux Center uses the new and unique LINX System to fight off GERD. The LINX System works by augmenting the weak Lower Esophageal Sphincter (LES) to prevent reflux.
According the the center's website, it is a small, flexible band of magnets enclosed in titanium beads that is placed around the esophagus just above the stomach using a minimally invasive surgical technique called laparoscopy. Tampa Bay Reflux Center is the only center in Florida to offer the LINX system as well as traditional medication and the LAP Nissen surgery.
The center has two locations, one in Tampa, FL and the other in Brandon, FL. They are run by Dr. Gopal Grandhige and Dr. In Soon Park. Atlantic Health Solutions will be managing the marketing of both offices online and encourages others that are interested in their health care marketing services to reach out for more information or a consultation.
About Atlantic Health Solutions:
Atlantic Health Solutions is full-service healthcare marketing and management agency based in Tampa, Florida. Our services cover all aspects of creative marketing, internet marketing and physician marketing; including Website Management/Creation, Social Media Management, Content Marketing, Paid Search (Adwords/Retargeting), Search Engine Optimization, Graphic Design, Public Relations, Advertising and Training. Our clients range from small independent practices and large physician groups to hospital systems and healthcare companies.