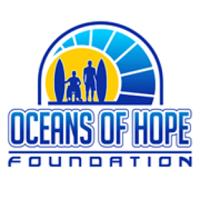 helping people challenged with mobility to experience the sand, sea, and surf
Orlando, FL (PRWEB) April 11, 2016
Filta Environmental Kitchen Solutions announces their commitment as a 2016 Surf Series Sponsor to the Oceans of Hope Foundation. As a "Mavericks" level corporate sponsor, both financial support and continued participation will aid The Oceans of Hope Foundation in expanding the horizons of outdoor recreation for those who have been challenged by life.
Oceans of Hope Foundation is a non-profit organization providing adaptive ocean sport opportunities to individuals with limited mobility. By doing so, the Foundation provides empowering ocean experiences that give hope to individuals and loved ones living with mobility challenges.
"It's amazing to see what Oceans of Hope does. They actually take people with limited mobility surfing right here in Central Florida! Filta staff volunteered at several events in 2015 and found the cause to be very rewarding.", said Jason Sayers, Filta President & CEO. He continued, "When we saw how much this meant to the participants and their families, we felt that we are the lucky ones having this opportunity to help. Filta has a strong sense of responsibility to the environment, so helping people challenged with mobility to experience the sand, sea, and surf has been a great way for us to give back and connect to the environment we steward."
About Oceans of Hope Foundation
Oceans of Hope Foundation, Inc. is a non-profit organization providing adaptive ocean sport opportunities to individuals with limited mobility. The Foundation is an IRS 501 (c) (3) non-profit organization based in New Smyrna Beach Florida and operated entirely by volunteers. Your tax deductible contribution/sponsorship will go to providing the Foundation with specialized equipment, mobility aids, sports equipment and covering the costs of surf event hosting.
About Filta Environmental Kitchen Solutions
Established in the United Kingdom in 1996 and brought to the USA in 2002, Filta is the world's leader in commercial fryer and cooking oil management services and offers its services through a worldwide franchise network. Filta is dedicated to saving its client's money, creating a safer working environment, and providing customers with the tools to increase the quality of their product, all while preserving the environment. Filta services over 5,000 customers every week and has recycled over 1/2 of a billion pounds of oil and counting!