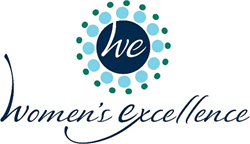 Metamora, Michigan (PRWEB) April 10, 2016
Women's Excellence has opened a fourth location, located at 809 W. Dryden Road, Metamora, MI. 48455. They will be treating comprehensive OB-GYN patients in the greater Lapeer area. Days and hours are Thursdays 1pm – 4:30pm. The office phone number is 248-731-5442.
Women's Excellence is the most comprehensive obstetric and gynecologic office in Michigan. They also specialize in menopause, weight control, bladder control, endometriosis, robotic surgery, pelvic floor physical therapy, and midwifery services. The knowledgeable, well-trained, compassionate physicians and healthcare providers of Women's Excellence are taking new patients and are conveniently located in three locations throughout southeastern Michigan, Birmingham, Lake Orion, Clarkston and Metamora. For more information, visit http://www.womensexcellence.com.