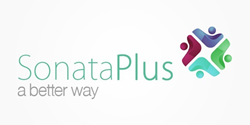 A Better Way
Baja California, MX (PRWEB) April 12, 2016
Gregory DiRienzo, CEO of New Life Cancer Centers (http://www.newlifecancercenters.com) announced that a 69 yr. old patient presented with a metastasized 'watermelon sized' tumor, saw measurable tumor shrinkage and relief from pain 5-days after undergoing minimally invasive intratumoral immuno-chemotherapy at a New Life Cancer Centers' clinic in Baja California.
The patient was first treated for ovarian cancer in 2013. In 2014 cancer metastasized to her liver, sternum, and both lungs. The patient sought treatment from several U.S. based "comprehensive cancer centers" but was denied treatment due to a previous life-threatening event from cardiac toxicity, while undergoing conventional ovarian chemotherapy in 2014.
In March 2016, the patient learned about New Life Cancer Centers' patented tumor specific immune-chemotherapy without harmful side effects and sought treatment for a 10" tumor which had now wrapped around the patient's entire liver; with a second approximately 4" tumor sitting atop the patient's sternum, and two very aggressive golf-ball sized tumors within each lung.
This past April, the patient was approved for SonataPlus, a recently introduced and minimally invasive, tumor-specific immuno-chemo therapy designed to treat Stage III and IV tumors without bringing harm to the patient's surrounding organs, tissues, nor burdening the patient with harmful side effects. The entire protocol generally consists of a single injection per week, for three to four consecutive weeks.
Over 30,000 patients with over 20 different types of cancers have been treated since 1999 -- with three major "good medical practice" compliant lung, liver, and pancreatic cancers studies published within the last 18 months. SonataPlus was first developed by international cancer researcher and oncologist, Baofa Yu, M.D., who spent six years undertaking cancer research at the University of California, San Diego, and Salk Institute of Biological Research, nearby.